Last night Todd played a show with
Kim Divine
and Matt Thompson at Lestat's. We were lucky enough to have
Anne
& Gilbert join us for the evening. We picked them up and headed down to Kensington for dinner at
Burger Lounge
. Anne & Gilbert hadn't been there before, so we were excited to introduce them to the yummy-ness that is Burger Lounge. Todd and the burger and fries.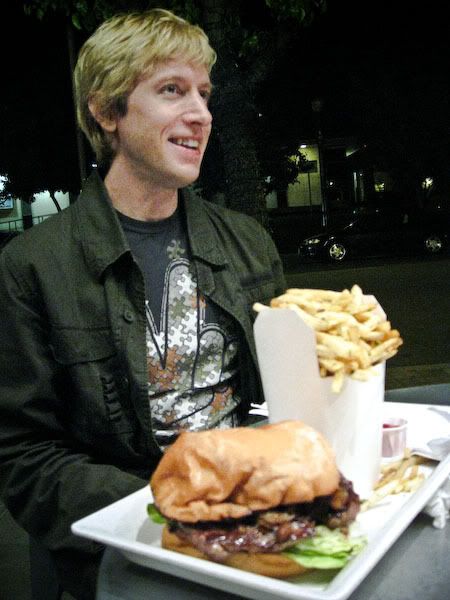 Even though we had both run 10 miles yesterday morning, we decided that we could not each eat a huge burger and fries, so we shared the burger, fries, and a salad. Turned out it was a perfect portion. After dinner we headed down the street to Lestats. Kim and Matt were already there. At the practice Friday night, they had said it would be fun if all three of them wore boots. Todd has a pair of boots that he's never worn before. We got 'em on sale when he was playing with a rock band called "
The Northstar Session
", but somehow he never ended up wearing them during all that time. Now was a perfect opportunity!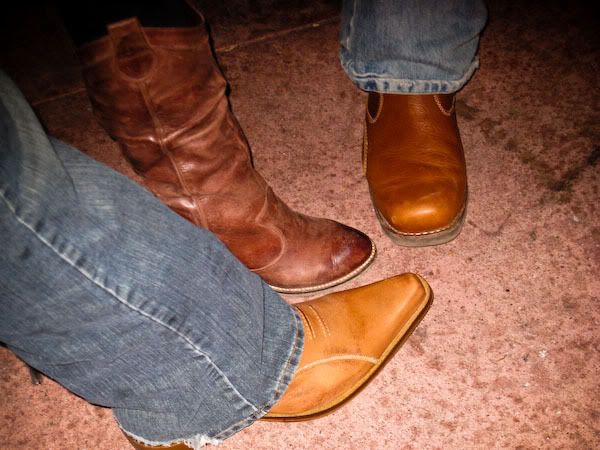 Kim's gig poster electronically displayed in front of Lestats: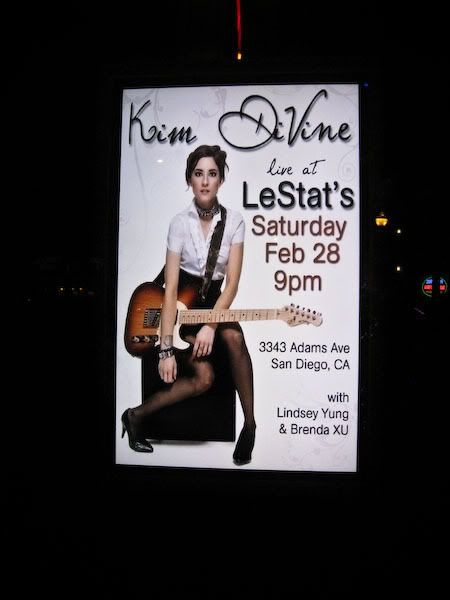 They played a seven song set:
Home
Blue Skies
Little Things
Without You
What's It Gonna Be?
Raining
It'll Be Alright
I took a short video of "Little Things" with my little Canon pocket camera. Not very clear, but still cool! Here are some photos I took during the show: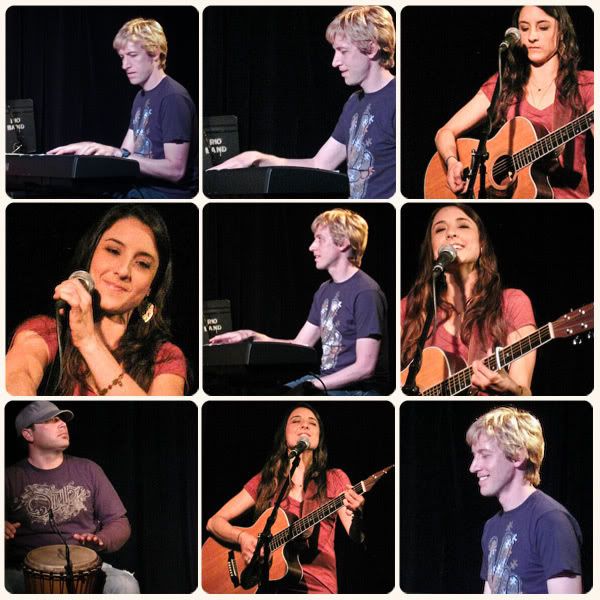 After the show:
And of course, with the boots: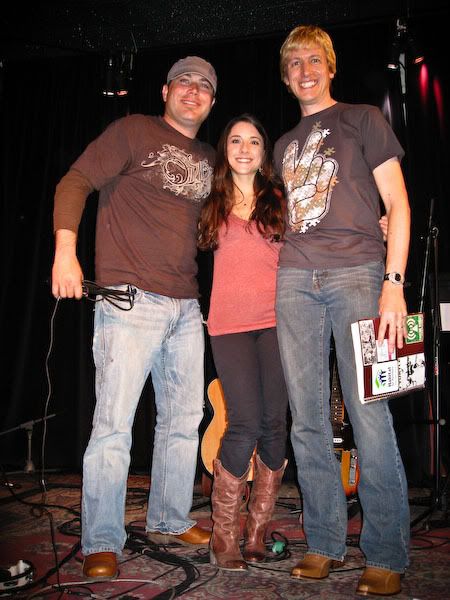 Anne & Gilbert all spiffied up for a night of indie music:
Todd & I: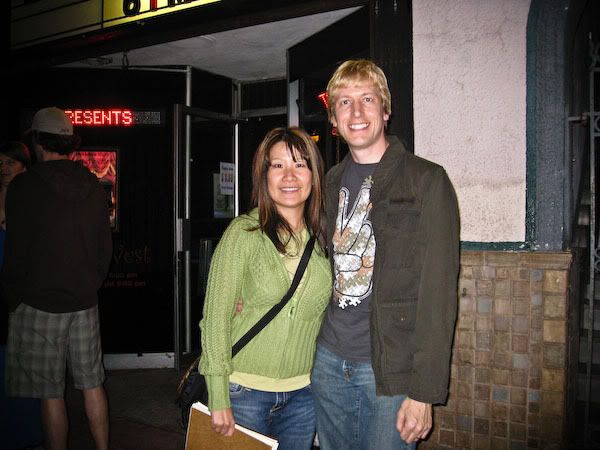 We got home pretty late, but Anne said it was worth it to stay up so late! We had a lot of fun with them. This morning, we made scones and called up our next door neighbors Fred & Annie for an impromptu brunch together. Basically, we invited ourselves over, LOL.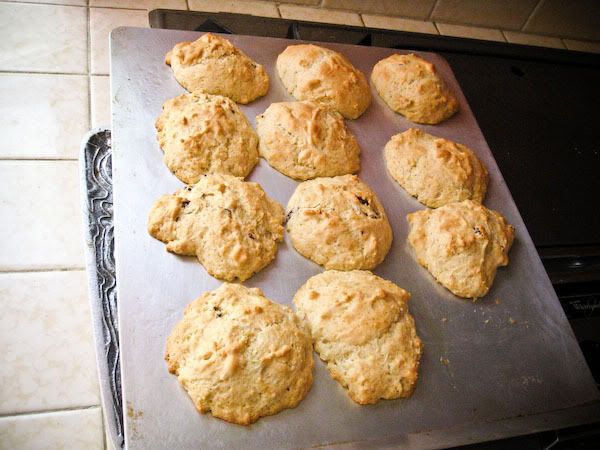 So we brought the scones, Annie made eggs, and Fred provided the coffee. Now, Fred is a complete coffee NUT. He redid his whole living room into a coffee bar, complete with all kinds of coffee, latte, expresso machines, etc. And Fred even roasts his own beans!