Photo today:
Happy St. Patrick's Day! Apparently, it really isn't easy being green. Kermit is so wise. I walked into the office today looking like this. With two very different shades of green that didn't match. In my defense, I didn't have the jacket on when I went to my car. But when I got to work I realized I might be cold with just a short-sleeved polo shirt on, so I took the jacket from the backseat of the car. Our admin said I looked like a parrot.
I was going for more like a demented frog. So I asked her to take my picture.
About my shoulder... (thanks so much for asking Angelika!).. it still hurts a little sometimes, especially when I've spent too much time on the computer. It still feels stiff at times, so it's not back to normal yet. I seem to take two steps forward and one step back with my recovery. I think that while I'm running it doesnt' hurt, but it gets stiff after I run. And working too much on the computer doesn't help it. But it feels a lot better than when I first injured it two weeks ago. I found a long-lost friend today on Facebook.
He's a friend from my teenage years, and we lost touch a few years ago. He was my boyfriend for a couple of years during high school, and he was part of my church youth group. He's now a church pastor and has a wonderful wife and three kids. Where did the time go??? I got so nostalgic for the teenage years that seem like it was just yesterday. Out of our smallish church youth group, I know of at least two guys who became pastors. It just touches my heart so much that the time my parents spent cultivating the youth group kids were not in vain, that some of them have chosen a similar path of serving the Lord full time. It truly shows the fruits of their labor of love. Dinner tonight was
Coconut-Curry Chicken Soup
. It's Thai-style and it tastes SO fantastic! It's the third time we've made it this year. It's as good or better than any version in a restaurant, it's SO good!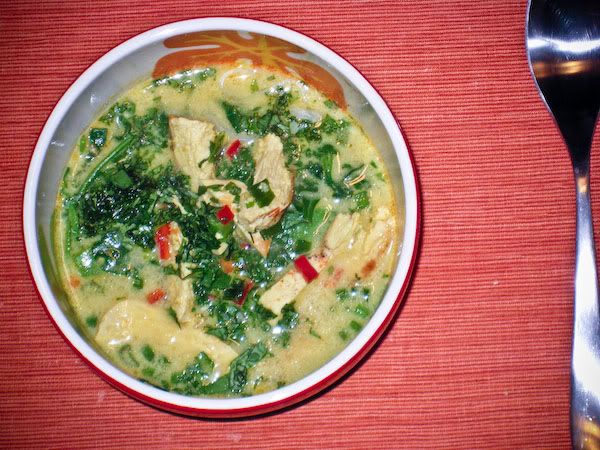 I caught up with my Project 365 layouts this past weekend. These pages are going into a photobook at the end of the year, so I try to make the facing pages with similar design and colors. Week 9:
Full credits
here
. Week 10: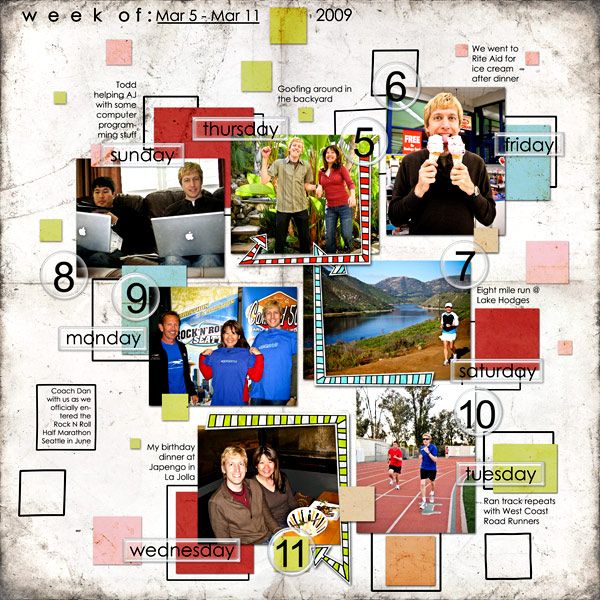 Full credits
here
.