Photo today:
Todd took this photo at Chris & Kim's memorial service today. They had their actual funeral service in Massachusetts, where they're from. But since most of their San Diego friends couldn't go, they organized one here. I wasn't there, but I'm sure Todd could tell you that many who were there could say, "It hurts when I push here" and point to their own hearts. Today I went to a noon time pilates class at my work gym. Somehow I injured myself. In the middle of the class I felt a sudden pain in my right shoulder/back, and the pain shot through my neck. It felt like a neck spasm, but it didn't go away. So I think I pulled some muscle or something. And now I can't move my head very much. "It hurts when I push here." :: pointing to my right shoulder :: What a bummer. I don't think I can run for a few days. You know what's NOT a bummer though?
Digi Dare #122
is up! Come join in the fun as we scrap numbers, signs, and equations. Layouts are due at the Dare site by 11:59 PM ET this Thursday night in order to be eligible for prizes.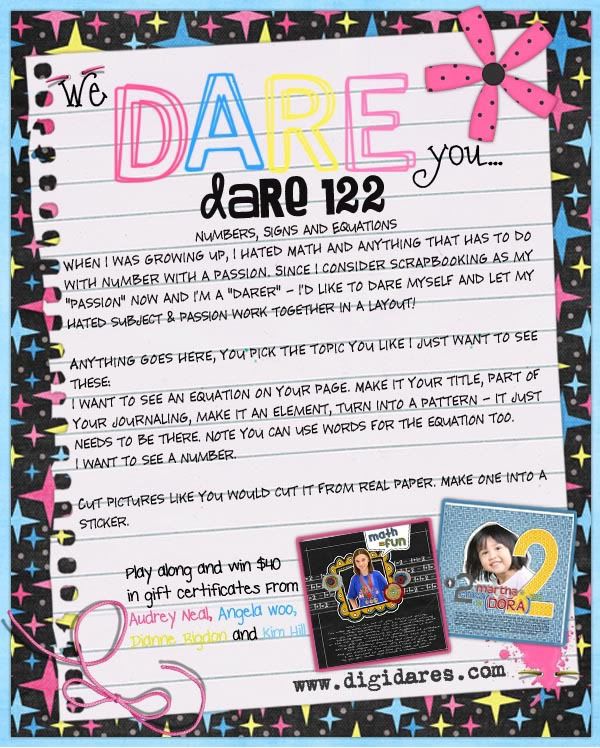 Here's my layout for the Dare: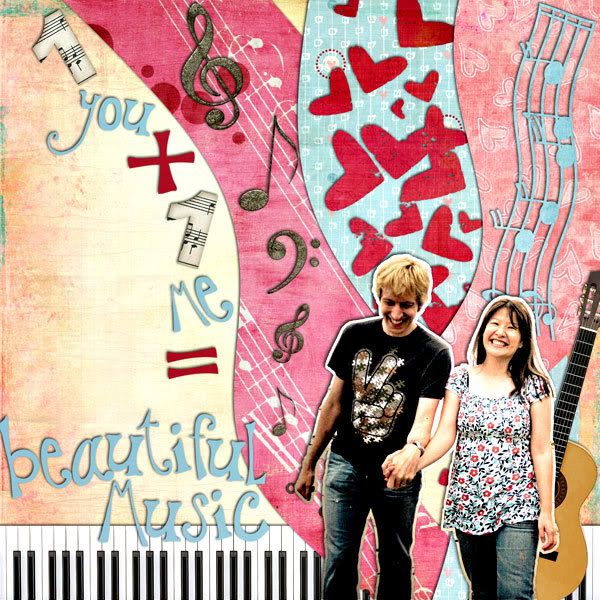 Full credits
here
.