Photo today, courtesy of Todd: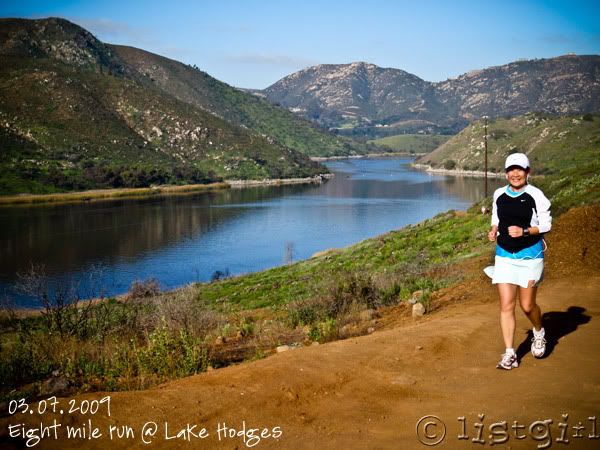 Today was our first trail run of the season. Well, we missed the first trail run with
WCRR
a few weeks ago, so for *us* it was the first trail run today. What a beautiful day to run @
Lake Hodges
in
Escondido
! One of the best things about joining a running club is that I get to see the most beautiful sights of San Diego, at a time in the morning when it's not too crowded, and during the "golden hour" of morning light.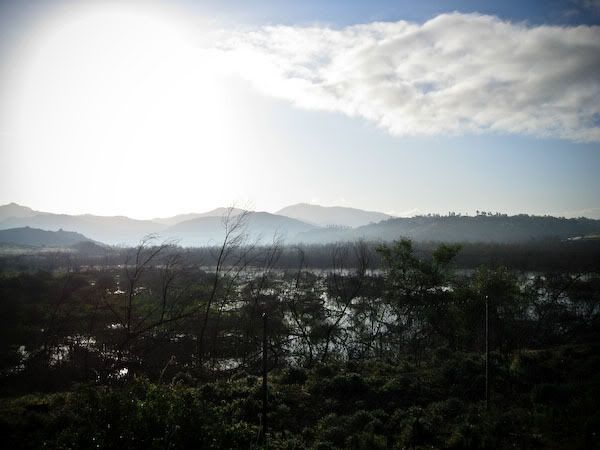 Alarm went off at 6:00 AM, and today I was actually awake before that! I was a little apprehensive about running eight miles today because of my strained shoulder/neck, but I felt better than I did the last few days, so I decided to give it a shot. We arrived at Kit Carson Park around 6:50 AM and my group, the "Catalina", took off at 7:05 AM. Everything runs right on schedule with WCRR, LOL. Todd always brings a book because his faster group, the "Marine Corp", always starts 15-30 minutes after my group. (The groups are named after famous marathons.) I brought my iPod today and listened to
Tristan Prettyman
the whole time. First time I ran with music this season... I was always towards the back of the pack today, just trying to take it easy.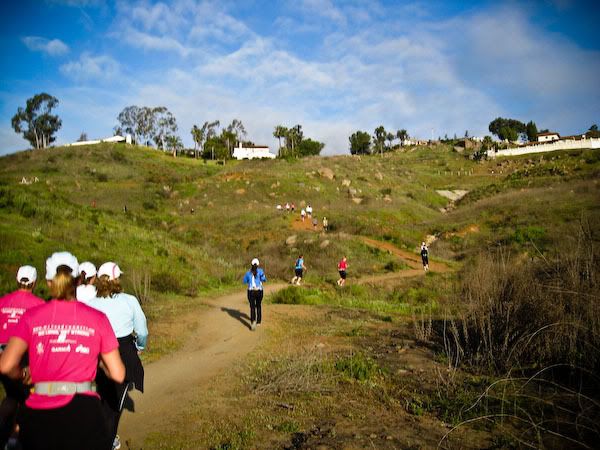 Between my hurt shoulder and my first trail run of the season, I didn't want to push it and get further injured. I really enjoyed running on the dirt trails, it really was more gentle on my legs.
The views were really awe-inspiring. The crisp, fresh air, and the rolling hills along the water was a feast for the eyes, and the soul.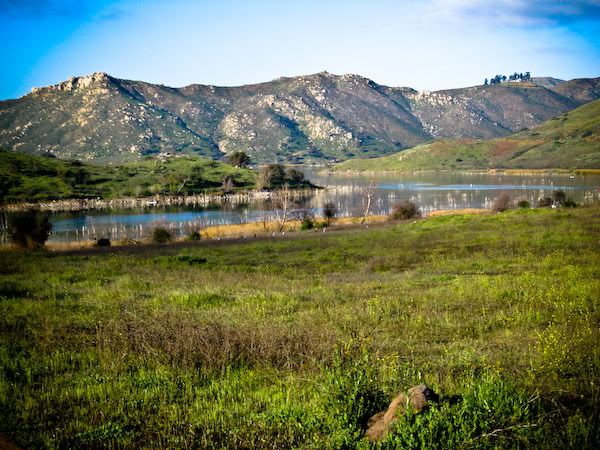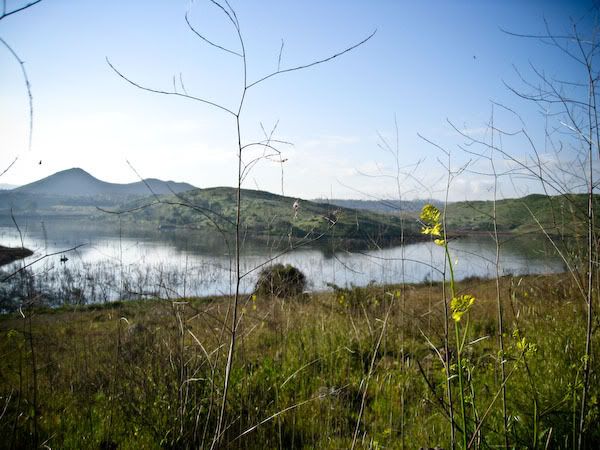 I really like this photo of runners going up a gentle slope on the side of the mountain:
More lake: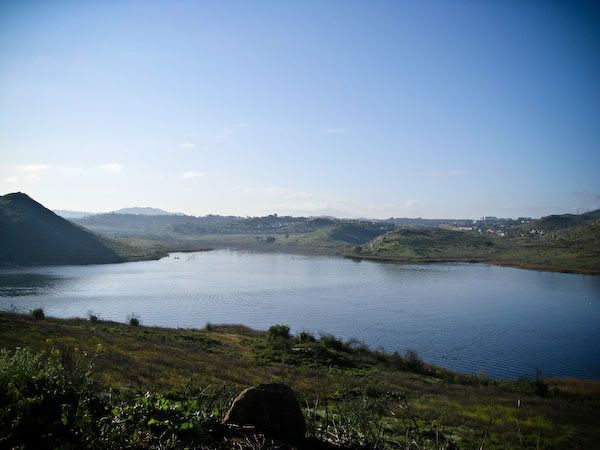 We had to cross a small creek: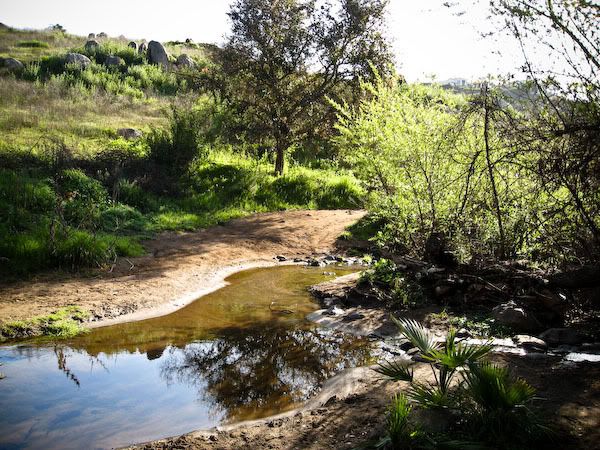 My strained shoulder did bother me a little bit. Sometimes I felt like the Hunchback of Notre Dame was running, but I tried to keep my posture upright and shoulders back and arms down. My time today was definitely slower.
But I did sort of a "gut-check" on why I run, and beating a certain time or going fast was pretty far down the list. I run to make friends, enjoy the scenery, and take photos. So if those things slow me down, well, I guess I'll just be a slow runner then. Todd took some awesome photos with his Olympus 1030SW today. Here is his group running out of Kit Carson Park: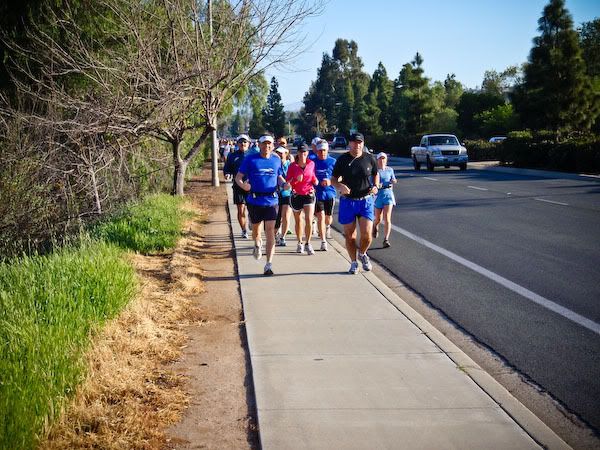 Some more pretty scenery: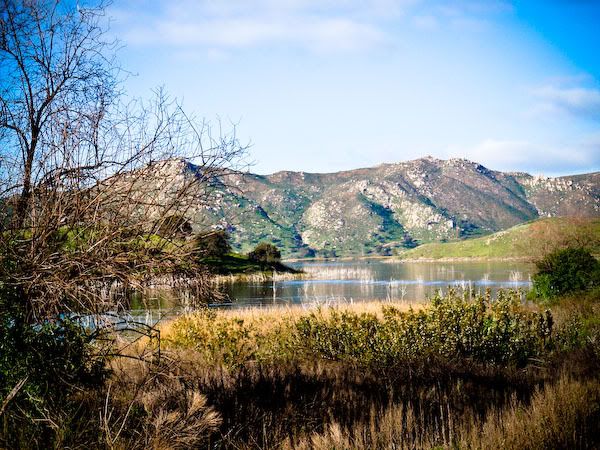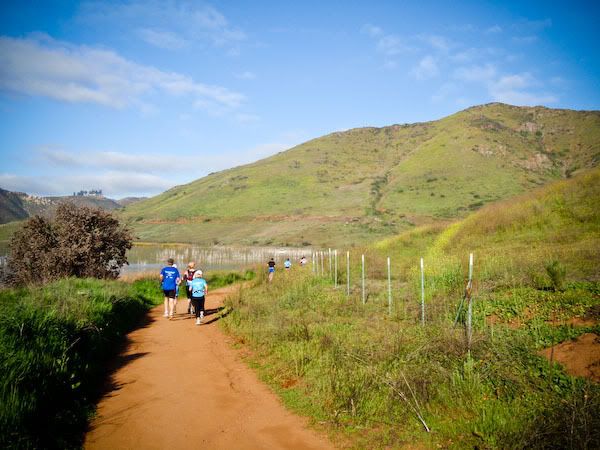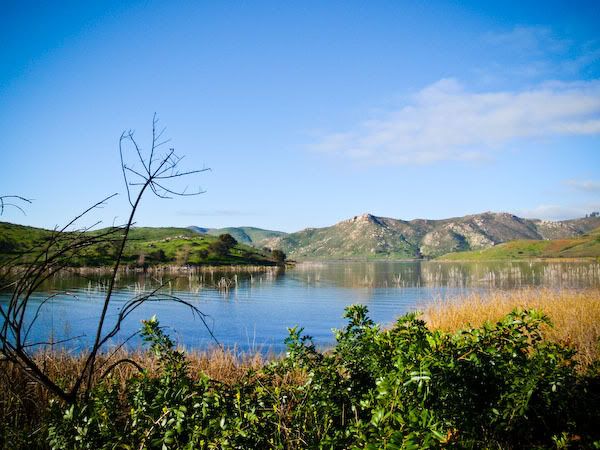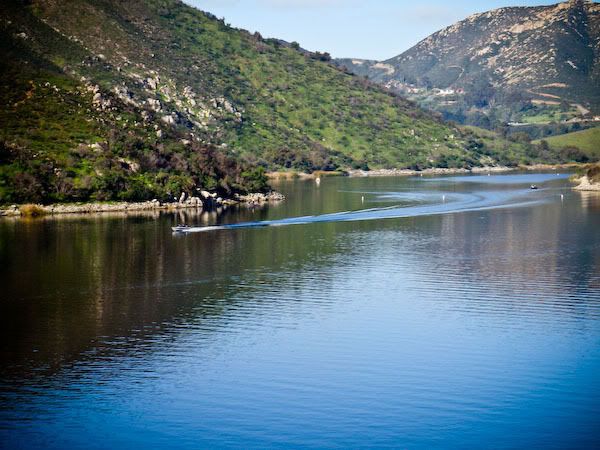 After the run we had a short seminar on stretching and yoga, which was rather enjoyable. I should have taken a photo of the mass of people doing the downward dog on their towels on the grass, but I fell down on the job. :p Oh, my good friend Peppermint has re-launched
her blog
, and she's giving away a Macchiato Lightroom Preset on her blog. Go over there and check it out! Another thing... I missed my 4 year skydive-a-versary yesterday! It was something that I did once, and it was exhilirating, fantastic, and frightening, but I'm never doing it again! (Despite what I said in the video, LOL!) I remember this day every year and thank God I'm alive! Tomorrow I will be posting photos and story of our next door neighbor Fred's 60th birthday extravaganza party that we attended today, including bird poop coffee. Intriguing, isn't it?