Photo today: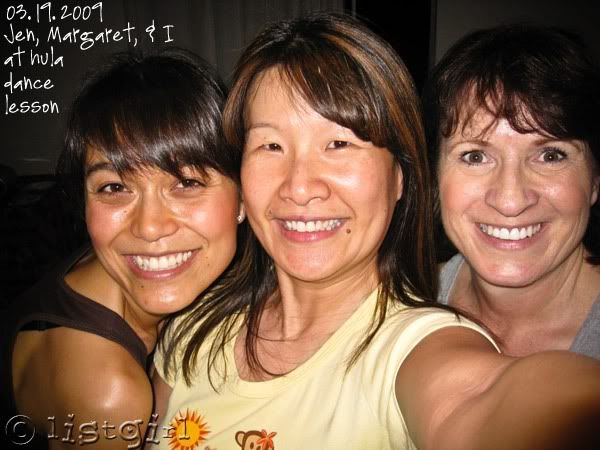 Look at me! No makeup and au naturel! Tonight was my second hula dance lesson with Jennifer. Annie next door didn't go because she wasn't feeling well, so Margaret and I went. I think I'm getting it a little more this week. I was able to do the hand movements at the SAME time as my feet and my hips!
It's so weird how our bodies aren't completely balanced. I can sway more with my right hip than my left. And when I run long distances, my left leg hurts more. We found a puddle of water on our kitchen floor tonight. Todd pulled out the dishwasher and found a leak underneath it.
I think our kitchen KNOWS that remodeling starts in a couple of weeks, and it's shaking its fists at us! "You're trying to replace me... I'll show you!"