but the flesh is weak. Somehow I re-injured my right upper back and shoulder again last night. I don't even know how it happened. I was just suddenly stiff and moving around hurt. Is this what happens when I turn 39??? I want to continue with my running so much, but if my shoulder doesn't fully heal, I might have to take a break. Is this what happens when older people try to be more active, LOL. Todd is in the same boat. His right calf is stiff and sometimes feels hurt. We are like the walking wounded! Because of my shoulder pain, I took the day off work today. I was going to take either today or tomorrow off anyways, but a hurt shoulder made it today. I spent some time scrapping with my left hand/arm. I met Todd for lunch at Rubios.
Todd really loves churros. He loves the churros at Rubios, and also at Costco. Both of them used to be $1 each, but now Rubios has increased their price to $1.25. I had a fish taco and a steak taco:
While at Rubios, I found two inspirations. First, I thought this pendant light was cool, and orange, and would look cool in our new kitchen above the peninsula: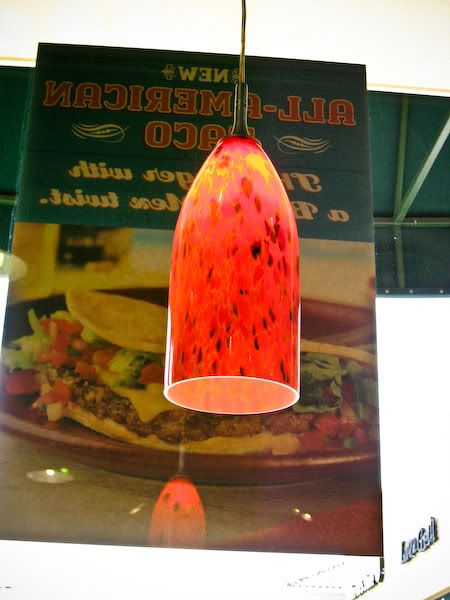 Secondly, I thought this was good inspiration for a scrap page!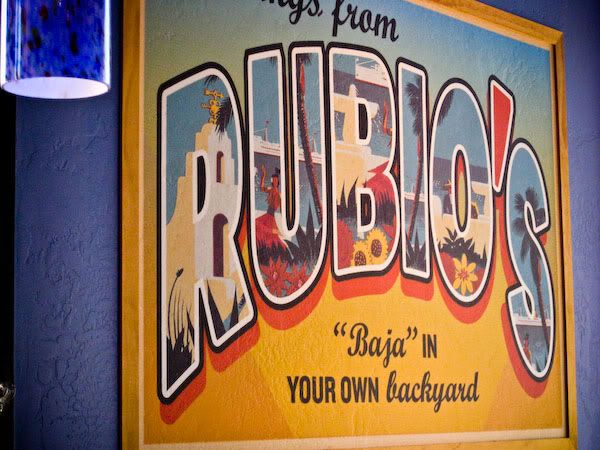 So I created this page for the 3/27 Color Match Challenge that I'm hosting at Pixel Gypsy Designs.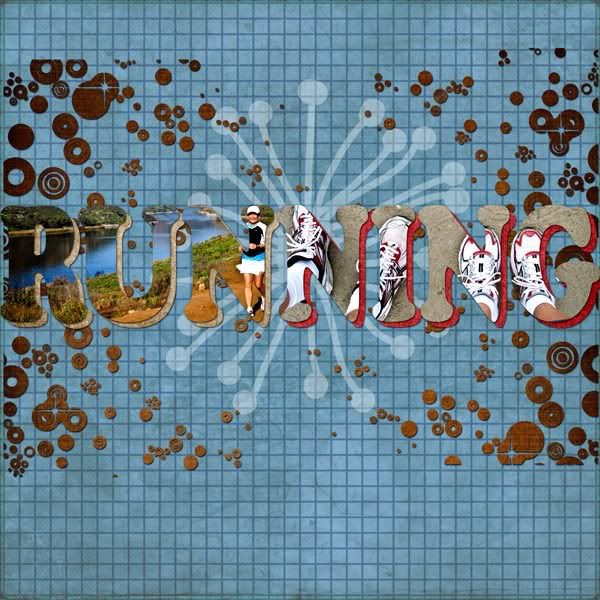 Full credits
here
. You can check out the challenge
here
. Come join in the fun as we do some re-coloring of papers to match our photos! Oh, I got a couple of questions regarding my previous post about Blurb blog books, and the photo resolutions. When the Blurb software "slurps" your blog, it slurps the photos off your blog. So whatever resolution you uploaded them at, that's what they are in the book. My blog photos are mostly 600px x 450px. If you look at my previous post, you will see in the screenshot that some of the bottom thumbnails have a yellow triangle with a red exclamation mark in it. That means for that page layout and size of the photos, the photo resolution isn't good enough to print out. You just need to find your full-res photo on your hard drive and replace it. It doesn't say that for every page because some of the photos are small on some pages and the resolution is actually good enough.