We woke up this morning and discovered that the shut-off valve to our dishwasher doesn't work due to corrosion. (We have really hard water in SoCal.) So Todd turned off the main water valve to the house in order to replace the dishwasher valve.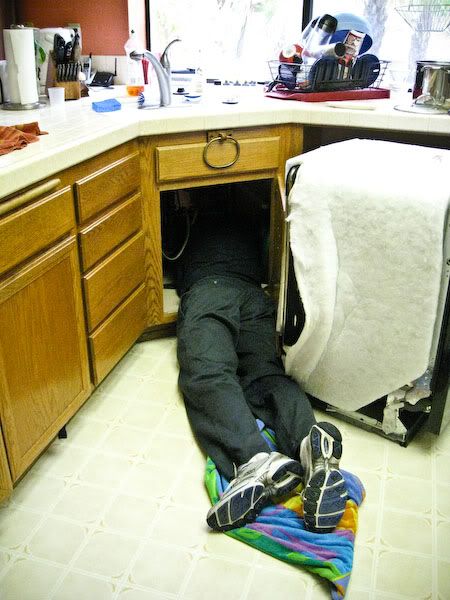 Man vs. Corroded Valve: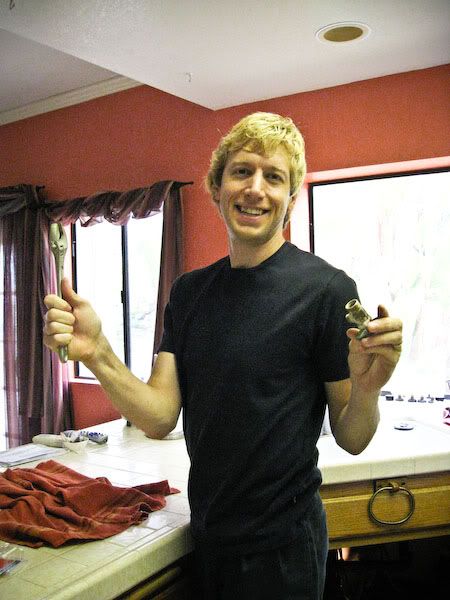 After the valve fix, we worked, then we met Todd's work friends at
Dumpling Inn
for some lunch. Todd and the creative people at his work take turns buying lunch, and it was Todd's turn.
These are the photoshop people at Todd's work. They make print and web graphics. Dumpling Inn specializes in Chinese dumplings and other authentic dishes. Here we have some dumplings, sauteed Chinese greens, and a tofu and pork stir-fry.
After lunch we worked some more, then Todd made dinner for our "Fairwell to Battlestar Galactica" viewing party with Fred & Annie next door.
Roasted veggie & turkey sausage pasta: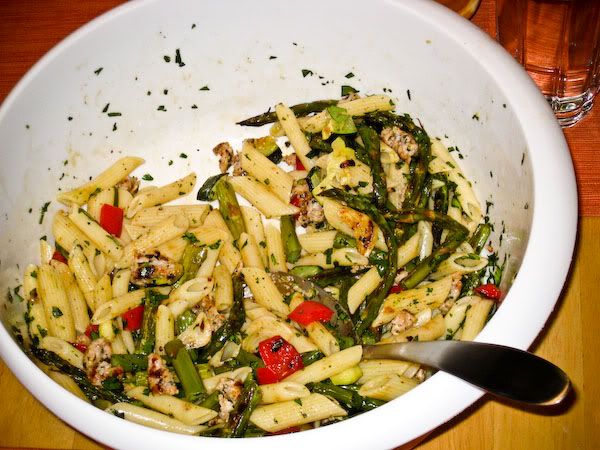 and Annie made some homemade macadamia nut pie with oreo crust: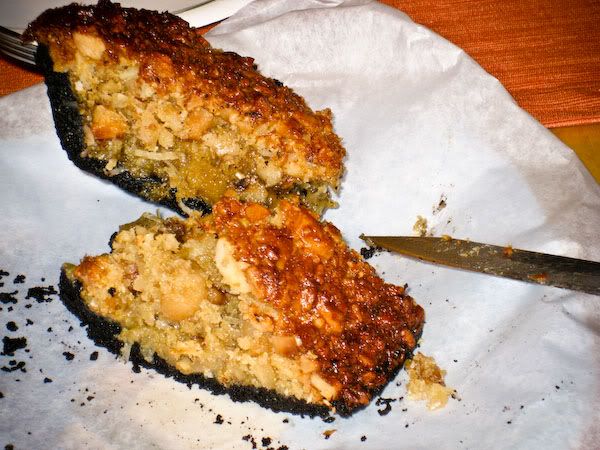 Todd also made a pear crisp dessert, but I forgot to take a photo. Then the nerdy-ness began as the two Galactica fans were enthralled by the two-hour series finale of Battlestar Galactica. Todd is so bummed that this show is over because it's his favorite show.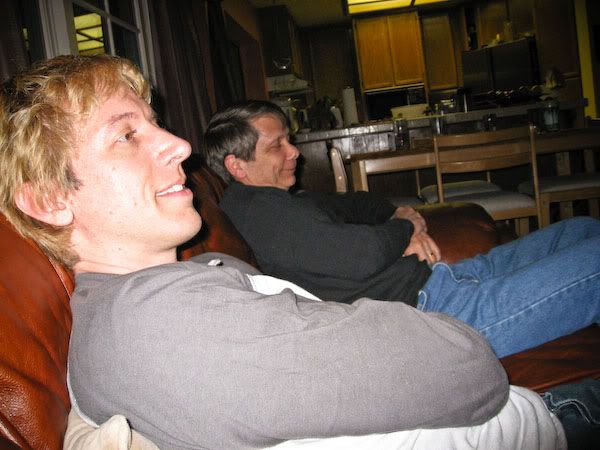 Digi Dare #125
is up! Go check it out for a chance to win some prizes!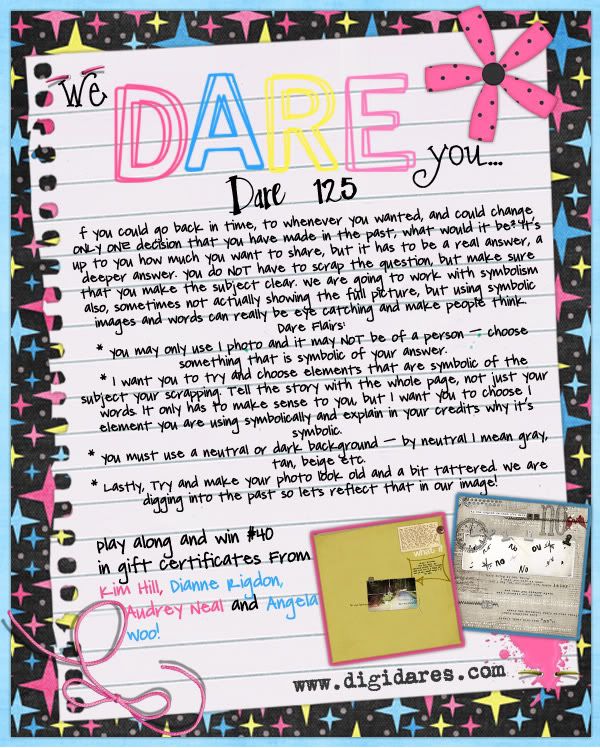 Here's my layout for the dare: