On some Mondays, I feel like I need another day off just to recover from my weekend, LOL. And sometimes I have so many photos on the weekend that I wish I could just save some for posting on the weekdays, when my life is mostly boring and filled with work and mundane things. But alas, my aim in this Project 365 is to document my everyday life, no matter how boring or exciting they are. So I guess I won't "cheat". :p Photo today: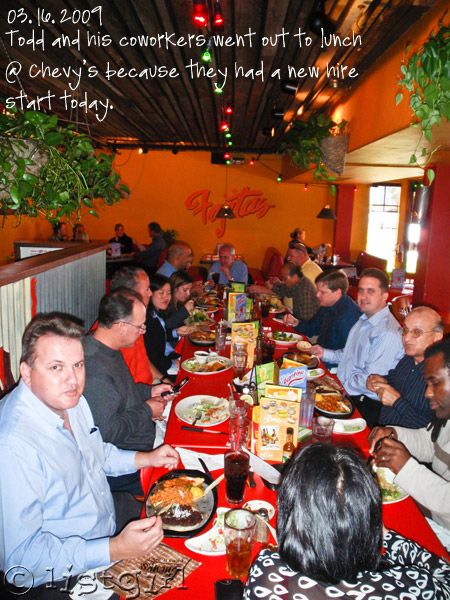 I think nowadays, anytime a new person is hired, it's time for a celebration! Reader and bloggy friend
Tracey
asked about sweet red bean soup recipes, because her southern heart can't fathom sweet red bean soup. Hee hee, I found some on the internet. I think these are the best three:
I'm glad I found these. Now I can surprise Todd with it some time, when he's not looking. :) A word about Todd. I totally admire his adventurous spirit with food. When we first met in college, one of the first things he told me was, "I don't like Chinese food." I thought, "Hmm... that could be a problem..." But turned out that the only Chinese food that he had in Akron, Ohio was sweet & sour chicken and fried rice. So I told him, "That's not really Chinese food! You have to try REAL Chinese food in order to judge!" The rest is history as he's taken to Chinese food quite well, even the more exotic varieties in authentic hole-in-the-wall restaurants in Los Angeles. My BIL isn't the same way, so I do really appreciate this about Todd. And he loves to try new food, as long as there's no cheese, eggs, or mushrooms. So basically, a mushroom cheese quiche is his worst culinary nightmare, LOL! His mom made him eat quiche once when he was young and he threw up. Although he will eat cheese on pizza, don't ask me why. There is no explanation. I did this layout for the blog challenge at Little Dreamer Designs -
Creative Journaling: Focus on Lists
. Did someone say lists? I HAD to do it!
Full credits
here
. I based the layout on one of my previous blog posts. Go check it out at
Little Dreamer Designs
. There's a freebie to download, and if you post your layout in the
challenge gallery
there, you will get a chance to win a gift certificate to the store.