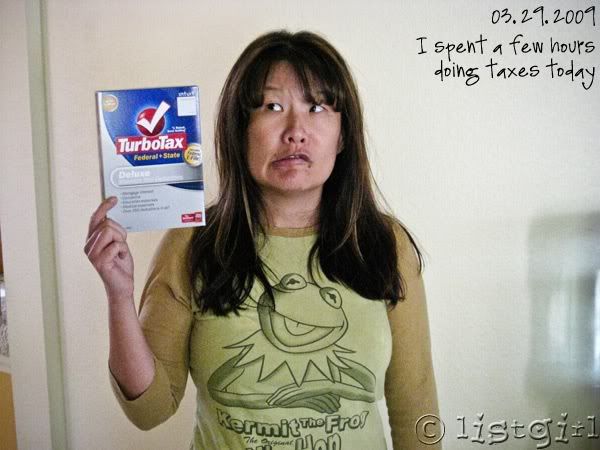 I spent a few hours doing our 2008 income tax returns today. But I told myself that I can go out for frozen yogurt after three hours of taxes. Remember that me = lab rat? Food incentives work for me? We had salads for lunch, with leftover steak from last night:
Around 5:00 PM we headed to
Yogurt World
. I don't know if the rest of you have these frozen yogurt stores where you live, but they're huge in California. And in order to be authentic, they have to have the Asian tart yogurts. This craze was started by
Pinkberry
and has spun off many knock-offs, including the cheaper and better (in my opinion) Yogurt World. Todd's: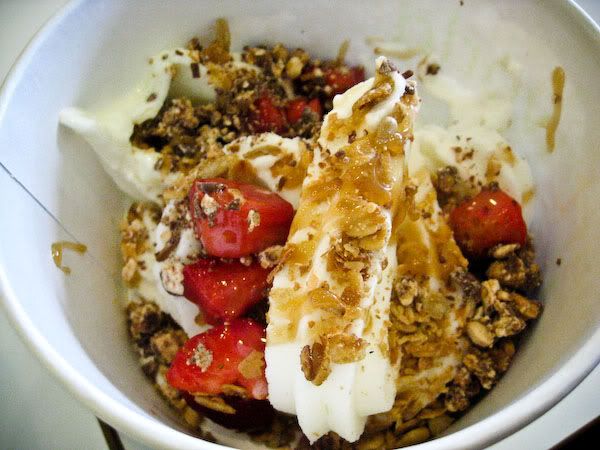 Mine:
I added a tiny little bit of sweet taro (the purple stuff) to my original tart flavor. Look who likes froyo?
(Look who didn't do taxes and still got froyo? :)
Digi Dare #126
is up! This week we are scrapping our quirks! Come join us and get a chance to win $50 (not $40, but $50!) in gift cards to our April sponsors! You'll need to link up your layout in the comments section of this week's Dare at the Dare site by Thursday 4/2 @ 11:59 PM Eastern time.
Here's my layout for the Dare: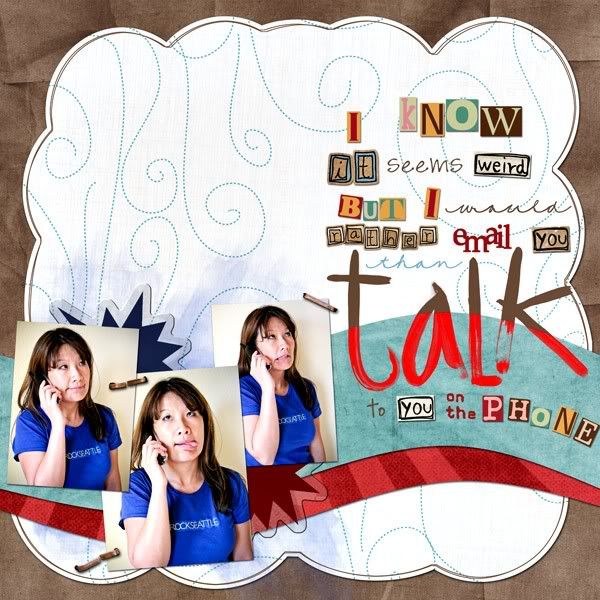 Full credits at the Dare site. On a serious note, I just got an email update from my friend Barbara's husband Mike. He said Barbara is in her last days/hours now and will be going home to the Lord very soon. She was diagnosed with breast cancer in January 2007. She's 33 and they have three young children. She's our sister in Christ and we shared with each other for many years in the same Bible study group. I'm sad, even though I know she's going to be with the Lord in heaven, where there's no pain and suffering. I'm sad because it's yet another passing of someone in which I don't understand God's purpose and intent. Please pray for Barbara's family and they go through this transition.