I have a little giveaway for you today:
**Download link no longer available**
There are 28 spaces for photos, not including the "bits" that are too small for photos. You can fill those with papers or glitter, or whatever strikes your fancy!
After I gave away my
January template
, people started asking me if I would be giving away one for each month. The answer is, I plan to. I can't promise that they'll always be on time, but my plan is to give a monthly template away. :)
Photo today:
We get FREE fountain sodas at work. I was in the break room today and saw this note attached to the soda fountain. Usually it's someone complaining about something or other.
I got closer so I could read the note:
The photo isn't very clear. It says, "I've been experimenting with adding cherry flavor. If anyone is interested, I have "cherry concentrate" in my office. Come by." Then he left his name and cube number.
This totally made me smile! :) Here's a guy who enjoys the little pleasures of life, and wants to share it with other people. I just found it so endearing. I think it's cute that he left a note for anyone who might be interested to try out his cherry flavoring in their sodas. It's refreshing in so many ways!
We went Cajun tonight for dinner -
Cajun Red Beans and Rice
: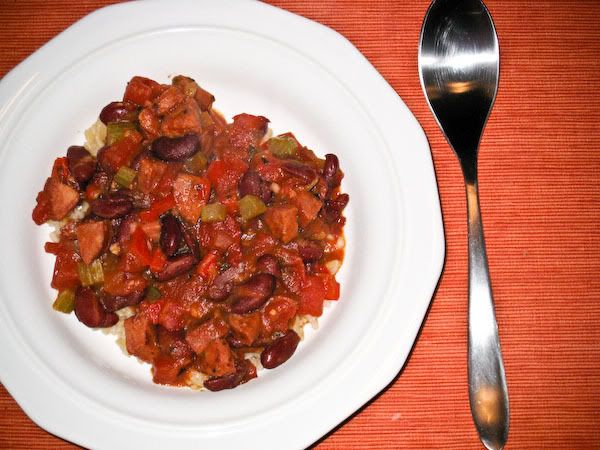 A little bit spicy, a little bit sweet. A whole lotta yummy!