That's my excuse for eating a bunch of carbs today. I'm just getting ready for my 9 mile run tomorrow!
Photo today:
I took Meera out to lunch today for her birthday. We had a lot of fun chatting. It has been quite a while since we had a lunch date with just the two of us, without our husbands.
Meera was excited to have sushi for the first time in two years! She didn't have sushi during pregnancy and nursing, so she finally got to eat it today!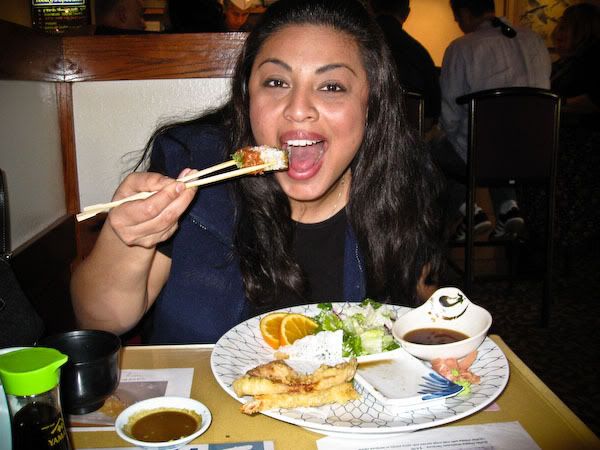 I got the fried shrimp and teriyaki chicken lunch combo special: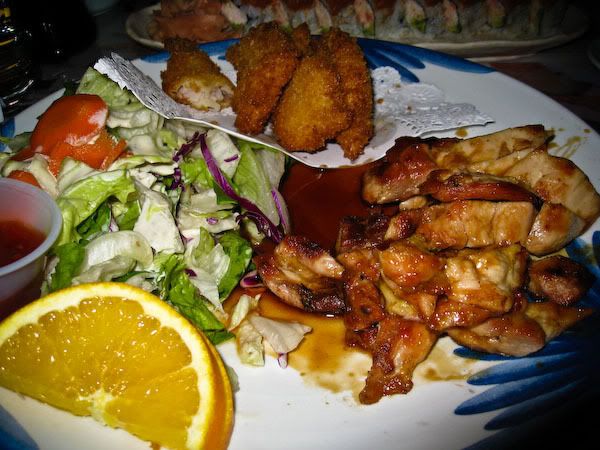 For dinner, Todd and I went to Brett's BBQ, because he's never been there before and I thought he would like it. I wasn't wrong.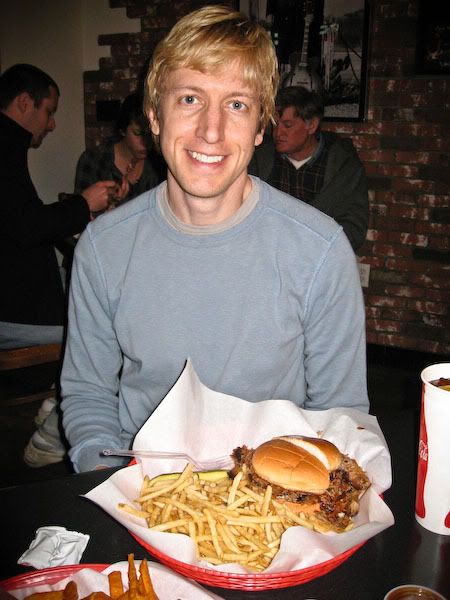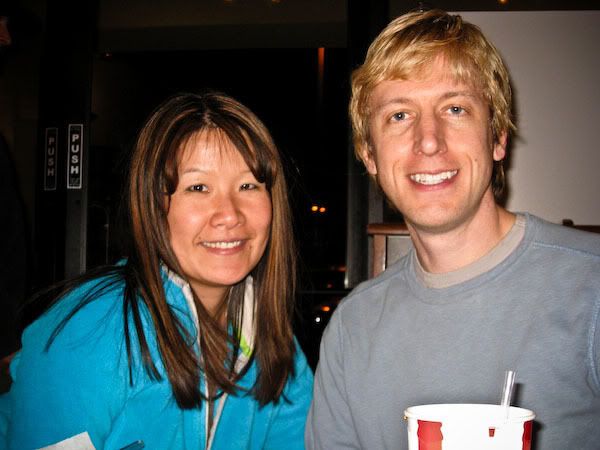 I saw
this post at DST
about people thinking that they got computer viruses at 4shared, so I decided to move my template giveaways to Box.net, just to be safe. So all the links to templates in the "Giveaways" section are now to Box.net.
Digi Dare #121
is now up! Come join us and get a chance to win $40 worth of gift cards for products from our sponsoring designers this month!
Here's my layout for it:
Full credits
here
.