Todd and I tried out the
Biggest Loser Weight Loss Yoga
DVD today. It's harder than you think. A few years ago I took Ashtanga yoga classes and I was getting good and strong. But now? Not so much. Holding some of the poses really took some strength that I don't have right now. Sigh. However, I HAVE lost a pound since the beginning of the year, so I guess I'm on track. If I can lose 12 lbs by the end of the year, I'll be at my goal weight. The pizza tonight probably didn't contribute to the cause eh?

Someone (who will remain unnamed) wasn't taking the yoga too seriously.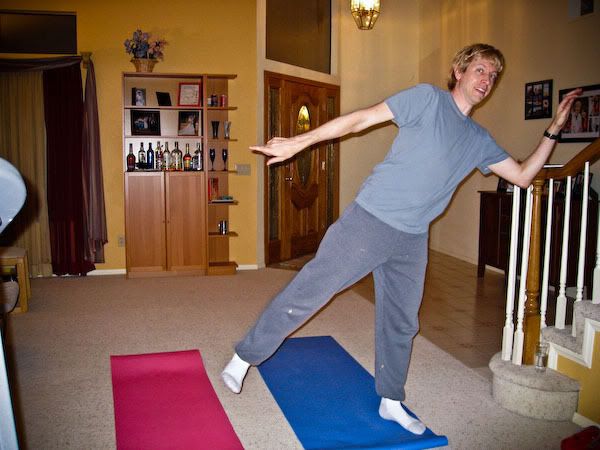 In other news, I am the challenge host of the
Digi Dares
this week! Come join in the fun as we scrap about our dream/favorite vacation! See full details of the Dare
here
!
And here's my layout for the Dare:
Full credits
here
. Lots more inspiration from the other Dare girls at
the site
!