Photo today: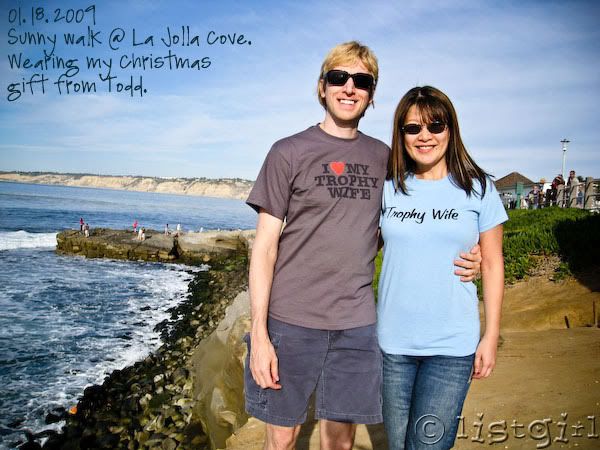 Yes, I know the scenery is fantastic and the ocean and blue skies can't be beat. But look at our shirts. LOOK! I finally got a chance to show off part of my Christmas gift from Todd. Oh as you can see, he gave himself a similar shirt so that we can WEAR IT TOGETHER and EMBARRASS ourselves in public. Can you tell I wear my shirt with pride? Can you see the pridey-ness?
Since the weather was nice today and we are expecting cooler weather in the next few days, we decided to go out for lunch and a walk instead of holing up inside the house. We had planned to check out more home remodeling places but most of them were closed on Sundays. Go figure! We went to Burger Lounge in La Jolla, where the beef is organic free-range tallgrass-fed. It's really good! And good FOR you, compared to regular hamburger meat. (That's my excuse anyway...)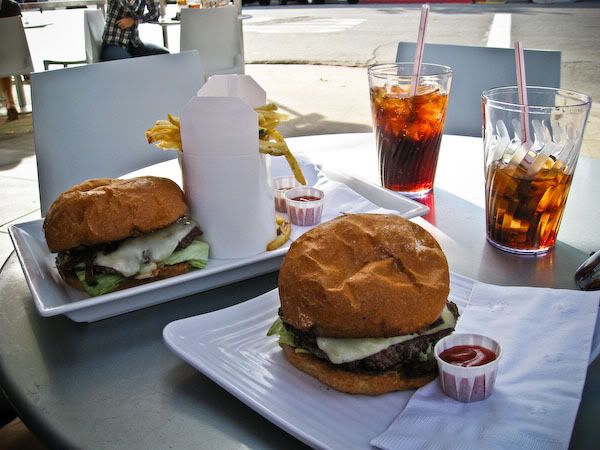 Then we walked around and I took photos of some gorgeous scenery.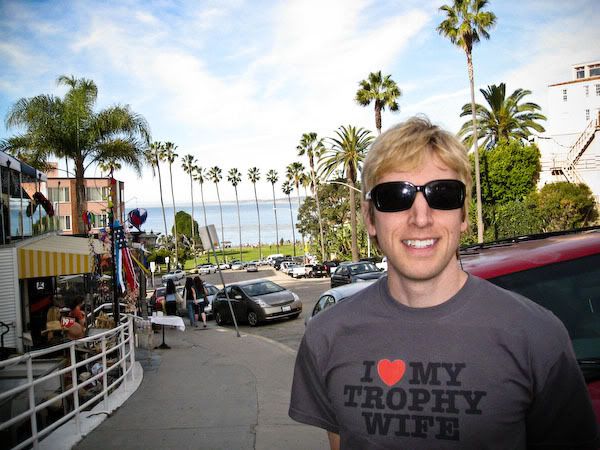 Compare the next two photos. One I processed normally: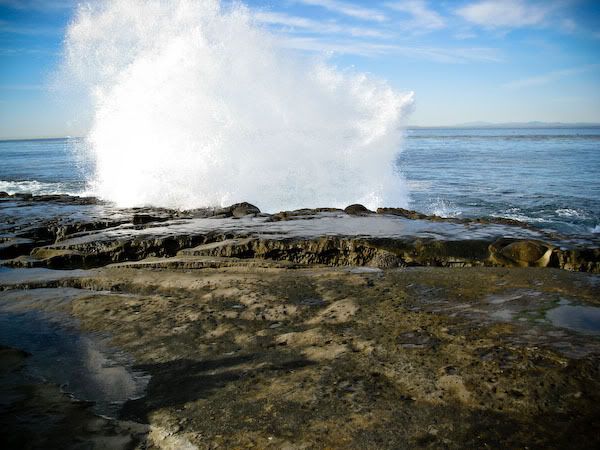 The other I used a default preset that came with Adobe Lightroom 2 called "Creative Direct Positive". I like the dramatic effect but it's not really for everyday photos.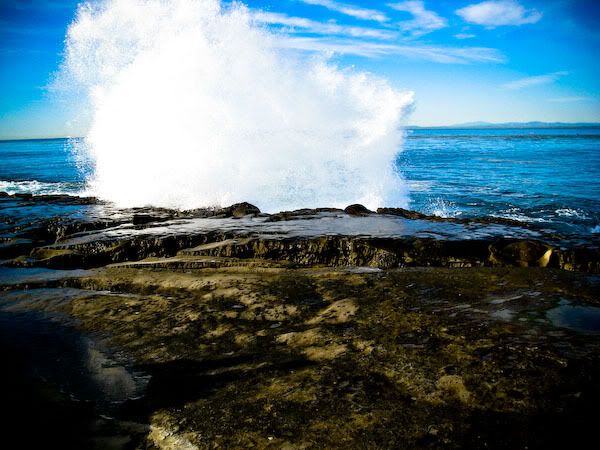 Lastly, I took a panoramic photo with the stitch assistant function on my Canon SD850 IS. Then I used Photoshop's "Auto-Align Layers" and "Auto Blend Layers" functions to line and blend 5 photos together into one panoramic photo. The small scale on the blog doesn't do it justice, but the function is SO NEAT and I'll be trying it out again soon.

I finished my Project 365 Week 2 layout today: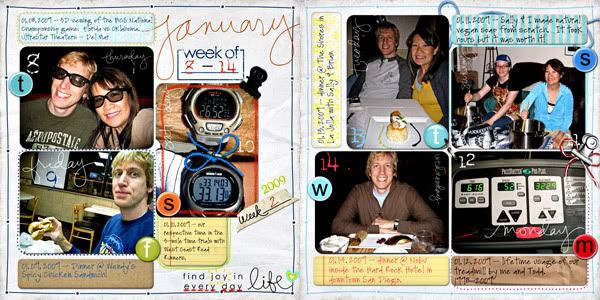 So last night's movie "Mr. and Mrs. Smith" was actually quite entertaining. Except if you watched it with logic. Then it doesn't make sense and you start to question everything. Saw this at the
Daily Digi
today and just had to share. It's a LIST of
10 Things that Science Says Will Make You Happy
. You can even download the PDF and print it out as a reminder. As a photographer, scrapbooker, and blogger, I can really relate to #1: Savor Everyday Moments. See what you think. Last but not least, please go check out
this week's Digi Dare
! We are scrapping about meaningful song lyrics and everyone who participates and link us up will receive a coupon price! We also have new features on the sidebar where you can sign up for an email list to remind you to check the Digi Dares page every week, which is very handy for those that are a bit on the forgetful side! Another option is to subscribe to our RSS feed, which is also on the side bar. Go check it! Here's my layout for the Dare:
Sorry for the long post today. Weekend posts tend to be that way! Be sure to come back tomorrow for a surprise. ;)