It's been a while since I've had to work all five days of the week, so I was excited to get to Friday! Todd and I had dinner @ Wendy's: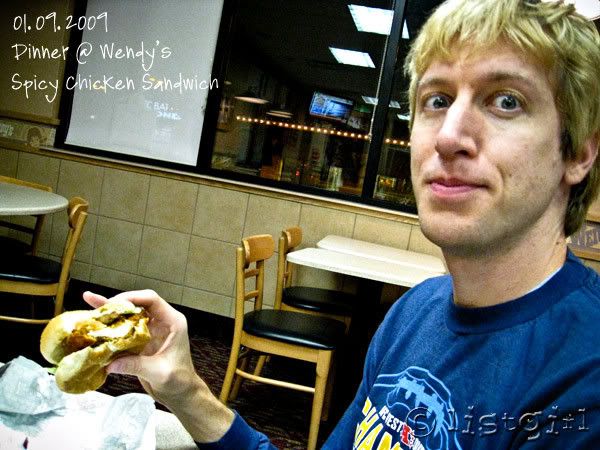 I worked all day and then scrapped three pages, two of which were a 2-pager for Week 1 of Project 365. I am very excited about the new kit "
Life 365
" by Gina Marie Huff @
Weeds & Wildflowers
. It's the perfect kit to scrap your daily photos week by week. The modular design makes it super-easy to do! Here is my 2-pager for January Week 1...