Just a quick post tonight with photos from Todd's gig with
Kim Divine
at Lestat's West. I gotta get to bed so I can sleep 6 hours and get up and run 6 miles! I'll be back tomorrow with the full story. (Photos are grainy because I had to up the ISO to 1600 since it was indoors and dark and I didn't want to use the flash.) Our next door neighbors Fred & Annie said they wanted to come see Todd play, so they also invited us to eat at the Burger Lounge in Kensington beforehand. How could we refuse?? We've already been to the Burger Lounge in Coronado and La Jolla and loved it both times. It's like going on a Burger Lounge tour this month, LOL.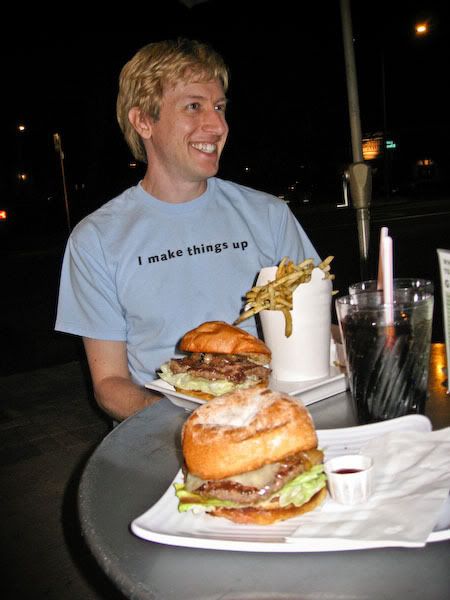 Fred is a huge coffee nut so he wanted to come to Lestat's to also try out their coffee drinks. He told us they have good coffee there, which is actually very impressive considering he's quite the connoisseur. Sally also came to see Todd play, but we hung out before the show too, since I had to get there so early for the band's sound check. Sound check is very boring so I was glad to hang out with Sally & Fred & Annie. Todd at the start of the show. He hadn't played a gig in a while so I think he was very excited. I think his enthusiasm makes him extra cute!
Kim played some new songs from her new album that she's recording now called "Square One". She also played a couple of songs from her previous album "Hummingbird".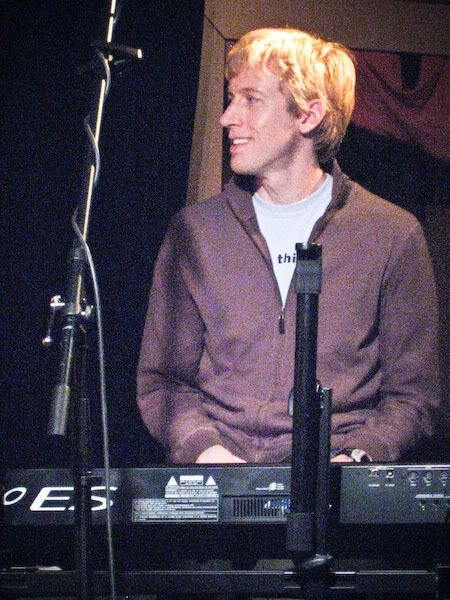 Do you often wonder what the backstage looks like? This is it.
When you don't have roadies, you gotta pack and carry your own stuff!
The whole backstage at Lestat's West is plastered with posters of the musicians who played there.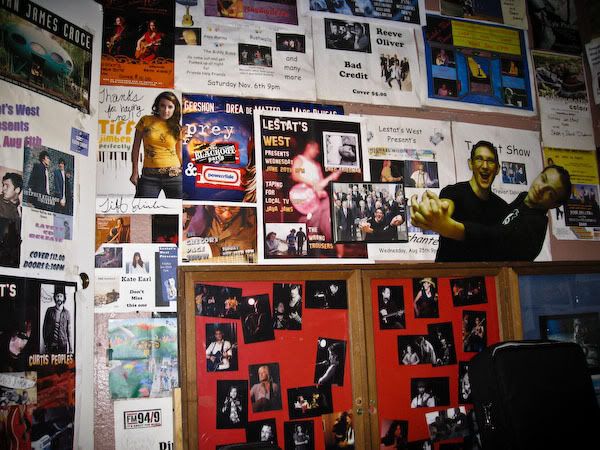 If you want to see a previous clip of Kim, Todd, and Matt appearing on "Inside San Diego", a morning talk show here in San Diego, click
here
.