comes great responsibility". - Ben Parker, Peter Parker (Spiderman)'s uncle.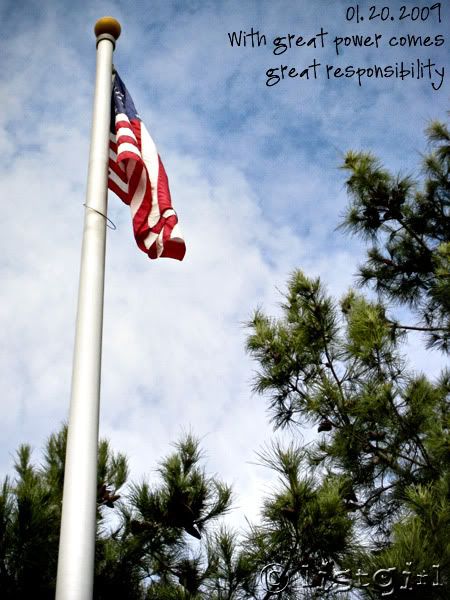 Barack Obama was sworn in as the 44th President of the United States of America today. No matter which way you lean politically, history was made today. Photo was taken at driveway to my work building. I'm hosting a
LIST challenge at Pixel Gypsy Designs
. (Imagine that... listgirl hosting a list challenge...
) The challenge is to list all the reasons why you're inspired to be alive. Here's my layout I made for the challenge: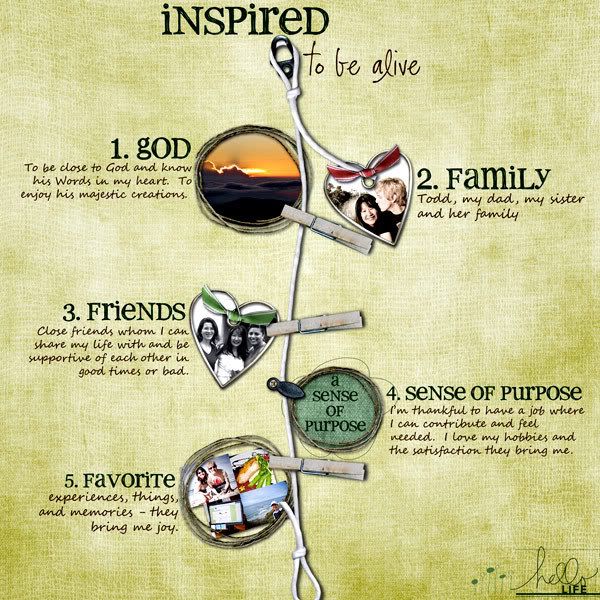 Stop by the
PGD forums
and say hi, and come do the challenge with us!
Tonight Todd made
Spicy Peanut Chicken Over Rice
. Totally yummy as usual.
The red dutch oven came from
World Market
. It was on sale and it was way cheaper than a
Le Creuset
.