After three straight weeks of sunshine and blue skies, we finally got a cloudy day and it even rained a little bit. Yea I know, you feel so sorry for me, right? ;P I have nothing to complain about. Even when we get cloudy or rainy days, it's a nice respite from the sun and something different, so I like it. Today's photo: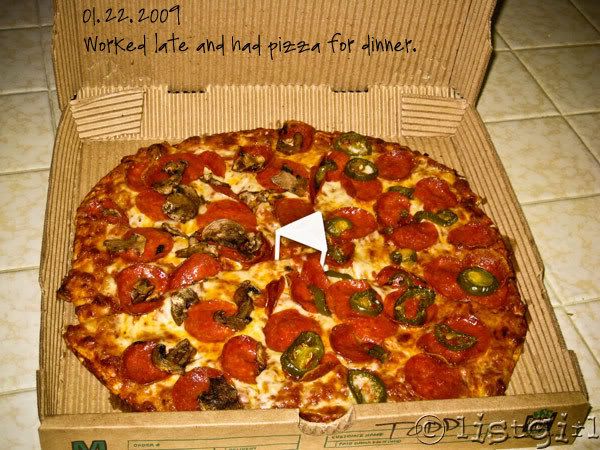 I'm happy to report that this week, I got up early on Monday, Tuesday, AND today and ran on the treadmill before work! I can't tell you the last time I've done that! Imagine that, actually following the training schedule that I got from
West Coast Road Runners
... it's actually a relief to run in the morning and get it over with. Then when I come home from work I'm not starving and dreading having to exercise before dinner. I've been watching my DVR'ed episodes of Grey's Anatomy and Private Practice while running, it makes it go by faster. Running indoors can get boring sometimes... okay, most of the time.
The
Queen of Quirk
herself (Jan Crowley) gave me the Fabulous Blog Award yesterday! I'm a HUGE fan of her blog and her sense of humor and writing style, so this is such an honor. Plus, she's a fabulous digi-designer and I love working with her stuff. I'll name five addictions that are different than last time (how many things can one be addicted to??):
scrambled eggs for breakfast from my work cafeteria
chocolate
singing
pizza
hugs
Five people I'm passing the award to:
On the deck tonight - crunching numbers to see how much kitchen & bath remodeling we can afford to do. FUN.