Yesterday was {inter}National Scrapbooking Day and I was tempted to stay indoors all day and shop and scrapbook to my heart's content. But my butt was also telling me that since I ate
ramen and yakitori
on Wednesday, "
Nachos de Newman
" on Thursday, and
banh mi sandwiches
on Friday, that I better go out for a run on Saturday or my pants might not fit anymore.
So we went running at Miramar Lake for the first time in months. We've been running at the coast mostly the last few weeks.
I took it easy and only ran 3.27 miles instead of the 4.95 miles all the way around the lake. I made it ok, but I do feel slightly out of shape.
Of course, afterwards I ate a 2/3 of a burrito at Chile Peppers. :-|
But I did scrapbook on iNSD! I even did it the old-fashioned way, with papers and supplies. I'm working on a secret project that I can't share until June, but here are some photos I'm using.
I made some templates in Photoshop to print out these faux 2x3 Instax photos on 4x6 photo paper, two to a page. I also printed 2 3/16 inch square photos, which I then punched out with my Marvy Extra Giga 2.5 inch square punch, leaving a white border around. Super-easy and cool!
Want to see what I purchased on iNSD?
I'm really interested in art journaling, but the paper way seems so messy and time consuming. So I was excited when I was reading
Nancie Rowe Janitz
' blog and came across her collab with
Fiddlette Designs
called
Journal Your Art Out
.
While I was in Nancie's store, I picked up her
Shmootzy Alpha 6
, because I love the quirkiness of it and it comes with .abr brush for Photoshop to make it easy and convenient.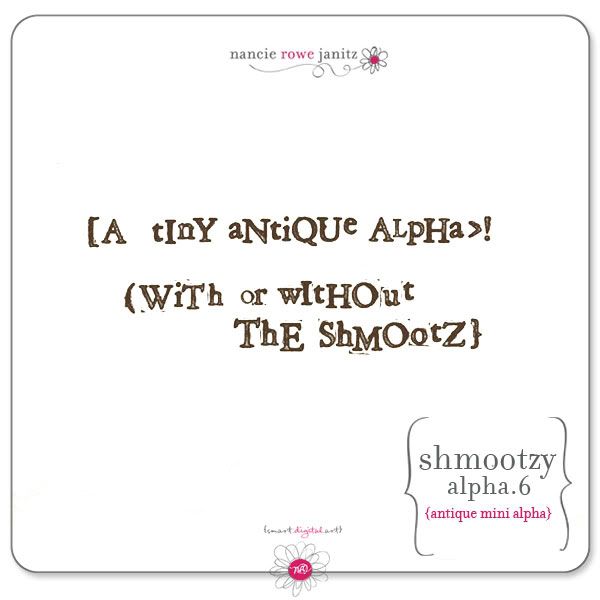 I also stopped by Sweet Shoppe Designs and picked up
Me Time: Chick Lit
by Kristin Cronin-Barrow and Jennifer Barrette.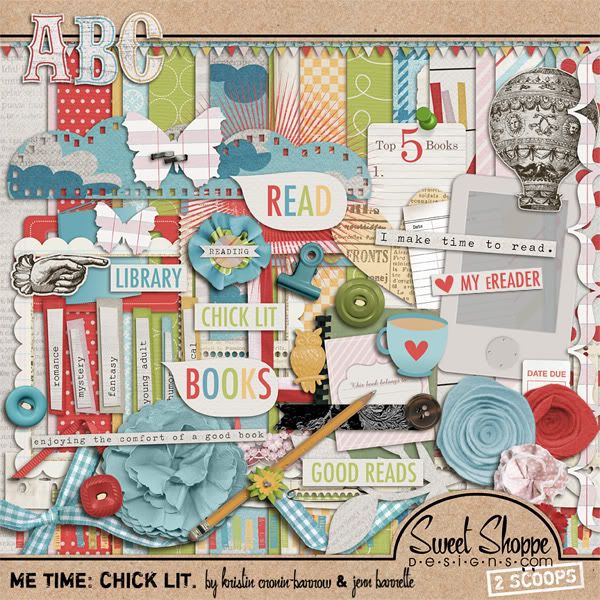 The kit really appealed to me because I've been reading more and now I've
joined a book club
, so I wanted a kit to scrap the books I'm reading.
I also bought some paper scrapbooking supplies from various small businesses at Etsy and Big Cartel, because I like supporting women-run small businesses.
From
Banana Fish Studio
on Etsy:
Pennant Journal Cards II
Everyday Journaling Spots
Graphic Journal Cards
See a theme there? I've been really into journaling cards lately, and since I'm
doing Project Life
, I can actually use these and stick them into the pockets in my page protectors.
From
Ormolu
:
2-Day Hooray Number Button Embellishments
2-Day Hooray Days of the Week Button Embellishments
TreeHugger Button Embellishments
I bought these because for a limited time she was giving away the free coordinating printable journaling cards, so I couldn't resist. Did someone say "journaling cards"?!
Last but not least, I bought the
Vintage Random Memories Art Journal
from
Evalicious
(Eve Johnson). I've bought her
art journals
before and they're gorgeously made, plus she's a really nice person. She put this one on sale for NSD, plus a coupon for another 15% off, so I went for it. I don't paper scrap 12x12 anymore, but I love scrapping mini-albums and art journals. Look for a future blog post about this topic. :)
Today I spent two hours re-organizing my craft studio. I can't wait to show you some pictures soon. For now, I learned these lessons while re-organizing.
1) From now on, only buy white, cream, and kraft cardstock. No need for cardstock in every color of the rainbow.
2) Never EVER buy a 12x12 "slab" of paper again at craft stores like Michaels or JoAnn. Nobody needs 4 huge sheets each of ugly patterned paper. Only buy single papers that I LOVE.
3) I have too many hobbies. Scrapbooking, cardmaking, soapmaking, drawing/sketching, embroidery, cross-stitch, knitting/crochet, stamping, and the list goes on.
4) In terms of storage/organization - use what I have already. Only buy if it's something truly amazing that will enhance workflow.
5) I love my new DIY workstation, which I will share with photos soon! ♥
Salvation Army, Goodwill, and women's shelters will have a lot of craft stuff soon.