Tonight was a Socrates Cafe (philosophy club) night for Todd. That meant I got to go hang out with Sally and eat some good food. Sally lives in North Park, and Socrates Cafe meets not far from there. And North Park is full of good restaurants.
Sally & I looked in her coupon book and decided to try out the
Sea Rocket Bistro
. We figured we couldn't lose too badly with a buy one entree get one free coupon. When we arrived, we realized that the restaurant is participating this week in
San Diego Restaurant Week
, so they also have a $20/person three course prix fix menu. We looked at it but the entrees didn't seem as appetizing to us, so we skipped the prix fix menu and ordered on our own.
Sally got the Beet & Goat Cheese Tart.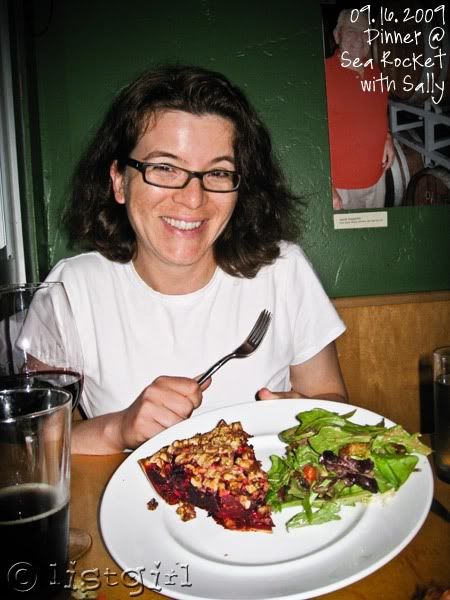 I have to admit that dish was a little strange. It was like a quiche filled with beets.
I had an open-faced mushroom sandwich.
I thought it was pretty good. I have to give Sea Rocket Bistro props for serving original food. I've never had anything like it elsewhere before. I had a lot of fun chatting and catching up with the Salster. Plus I always think it's extra fun when I get to go somewhere on a weeknight. :)
I did this layout with mostly Little Dreamers Designs stuff.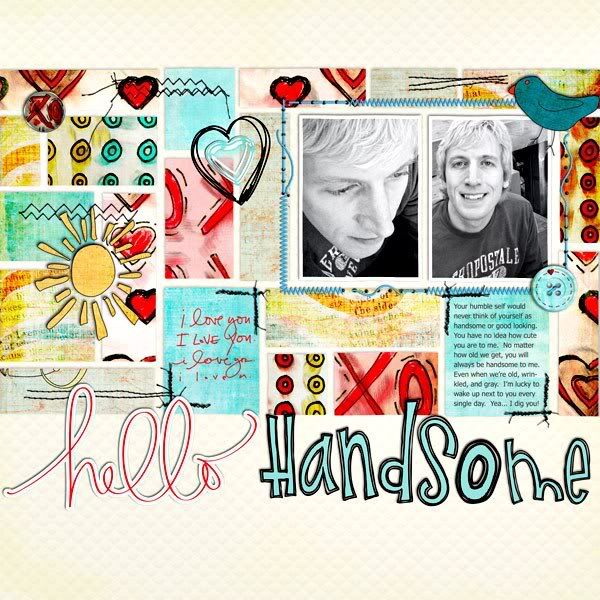 Click
here
for credits.
Jackie Eckles and Lisa Warren are retiring from designing and all their designs are 50% off during September at LDD!