The Ohio State Buckeyes kicked off their football season today! As you may remember, if you've read EVERY single one of my blog posts this year (hehe), that the Buckeyes lost to the Texas Longhorns 24-21 in the
Fiesta Bowl on January 5th
. Ever since then, I've had a countdown calendar on my computer desktop to today's season kickoff game against Navy. No college football Saturday would be complete, without a double-sized bowl of popcorn for the Toddster.
Todd even got us new Buckeye t-shirts to wear.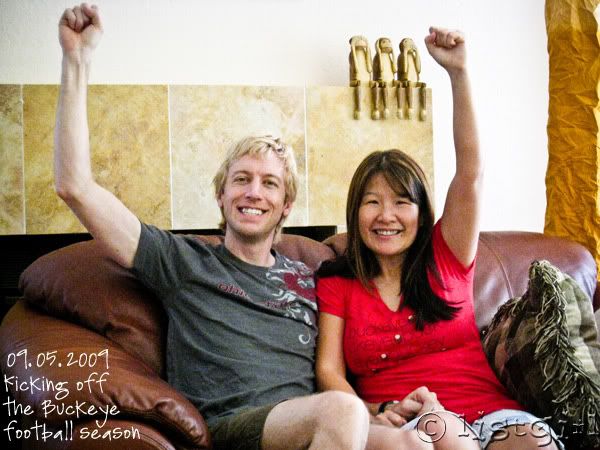 The game turned out to be closer than we thought it would be, but the Buckeyes prevailed 31-27. Next week will be a tough one as we play in Columbus against USC!