We are visiting Todd's family in Ohio. It's cccccold here! It's about 20 degrees below normal right now, so the temperature is around 40 degrees. Burrrrr from this Californian who isn't used to the Ohio cold anymore! Thank goodness my MIL has extra coats I can borrow.
Today we got to go to Swenson's for lunch. It's a hamburger place that Todd feels nostalgia for since he hadn't been there in years.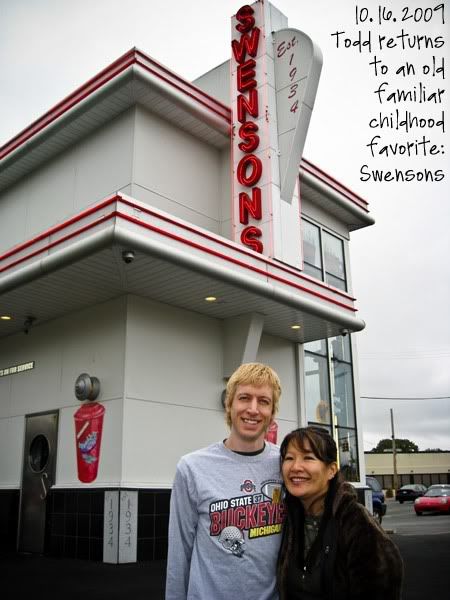 Another sight that I haven't seen in a while is all the big trees with colorful leaves on them. This is a view from Todd's parents' driveway.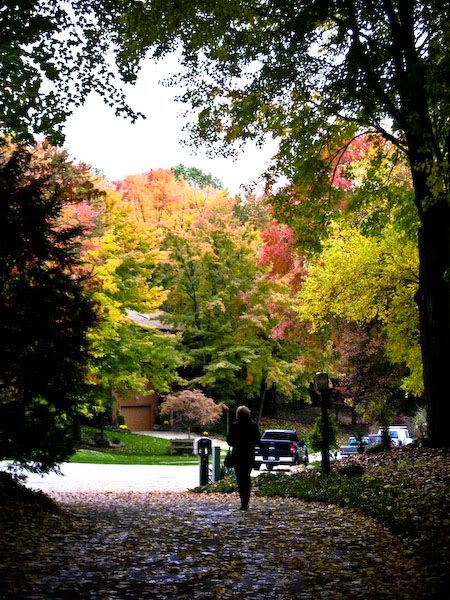 We got to go visit a factory that makes subwoofer speakers today. Todd had heard about their direct-to-consumer internet model and wanted to listen to their speakers while we're here. I think he had a lot of fun.
In the evening we went over to Todd's sister Amy's house for dinner. We haven't been to Ohio in over two years, so we had never been to Amy's new house since she bought it. We got the grand tour and it was really cool, with lots of big trees in the yard. We had homemade tacos and enchiladas for dinner and played board games. It was really great to see Amy, Bart, and the kids.
Did I already say it's cold here?