So I worked until 7pm today and I felt pretty exhausted when I got home. But I'm a very lucky girl! Todd had homemade grilled chicken caesar salad all ready to go, just waiting for me to come home to eat it.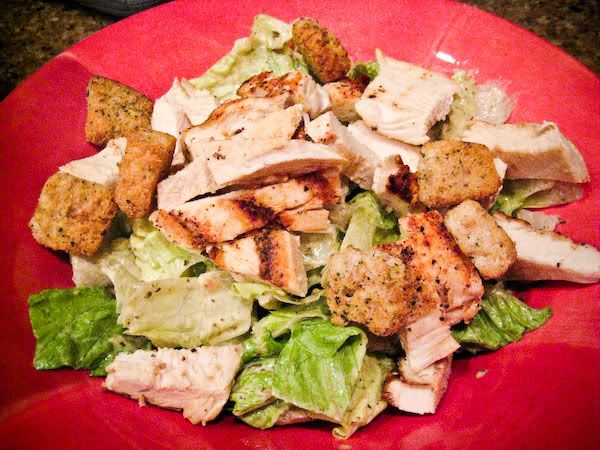 I'm more than lucky, I'm blessed. What a guy. :-) Oh and this recipe was one of 19 recipes that we included in the recipe book that we made as a Christmas gift to family/friends. It's called
Pesto Caesar Salad
. We added the grilled chicken to it.
Ever since Peppermint started selling her stuffs at Catscrap in mid-January, she's just been cranking out the products. What a slave driver! :p And all her designs are so awesome and very high quality, so I can't resist scrapping with them. Especially today's new release!
Innovative
Full Page Kit
I think it's my favorite One Little Bird/Peppermint kit yet! When she showed me her drawing of the robot, I screamed in delight over the intertoobs at her. Here's my layout with it.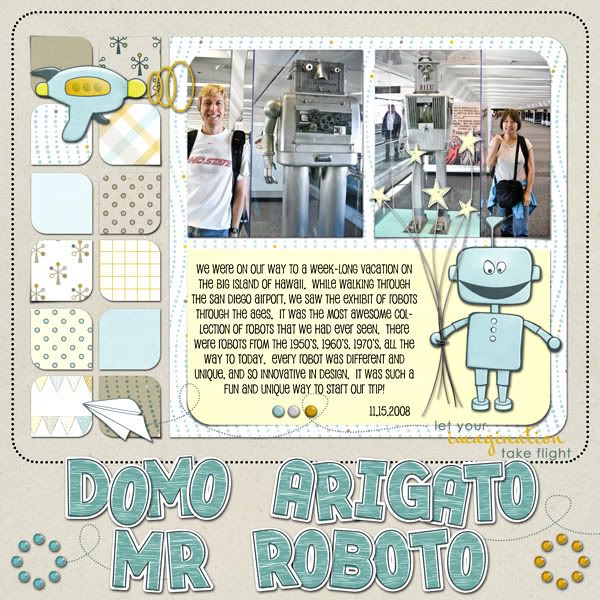 Innovative
page kit by One Little Bird @ Catscrap.
Template Set #7: Borderific
by me @ Little Dreamer Designs.
I'm fortunate enough to have been asked to be on my friend Ami Collofello's creative team a few weeks ago. She was one of my favorite designers when I was on the Pixel Gypsy Designs creative team. She is now selling at Polka Dot Plum and The Digichick under the name Dysfunctional Design. I made a page about cupcake love!
I Love Cupcakes page kit
and
I Love Cupcakes Alpha
by Dysfunctional Designs @ The Digichick.
Tomorrow is a very special day. Come back and see why.