but we got a Christmas tree! It's actually my very first REAL tree, believe it or not. A douglas fir. Yesterday Todd & I went to get our hair cuts. We get our hair cuts from the same hair-lady. We used to get cuts from our guy Jay, but he's retired from hair styling and is in grad school. I'm very happy for him, but very sad for me, because I don't like this lady's haircuts at all. Jay used to be very meticulous about layering, angling, and texturizing my hair. He would spend 40 minutes on my haircut. And after he was done, you couldn't tell that I had my haircut. My hair would look great, but there were no telltale signs of chopping or layering. Well, this lady just chops. Every time I get a haircut from her, I look like my hair got CHOPPED and the layers aren't texturized, so they're very... CHOPPY. I miss Jay so much! :( Anyways, after my haircut, Todd and I walked over to Trader Joe's to pick up some mochi ice cream. Oh, if you've never had mochi ice cream, you have to try it! It's this dallop of ice cream covered in a dough covering, so you can hold the ice cream while eating it.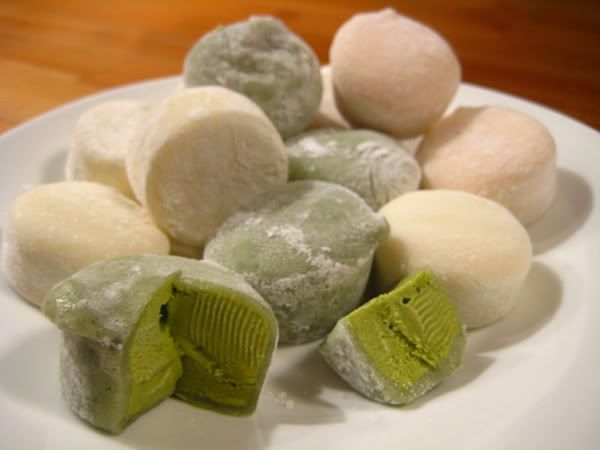 Anyways, we got the mochi ice cream, and saw some Peppermint Joe Joe's that we had to get. Evil evil. They're like, chocolate covered oreos with peppermint flavored centers. So when we got back into the car, Todd said, "What's that smell?" and I said, "Smells like pine!" I turned around and there it was. A 6 ft douglas fir pine Christmas tree. I was so excited! I've never had a real tree before. When we got home we prepared the stand and put the tree into it. Gah! I had no idea what a mess real trees can be! The pine needles fell everywhere. After some weeping and knashing of teeth, we got the tree up and lit and decorated.
Still bound-up by strings...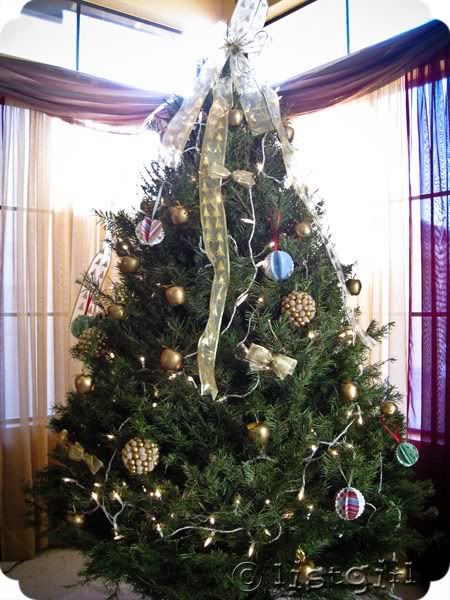 Decorated!
Some homemade paper ornaments that I made last year...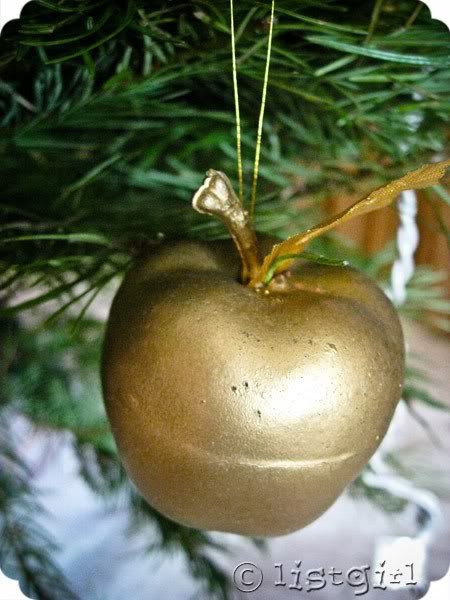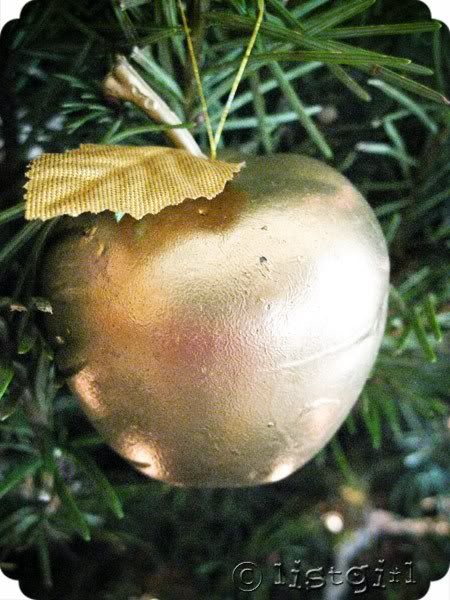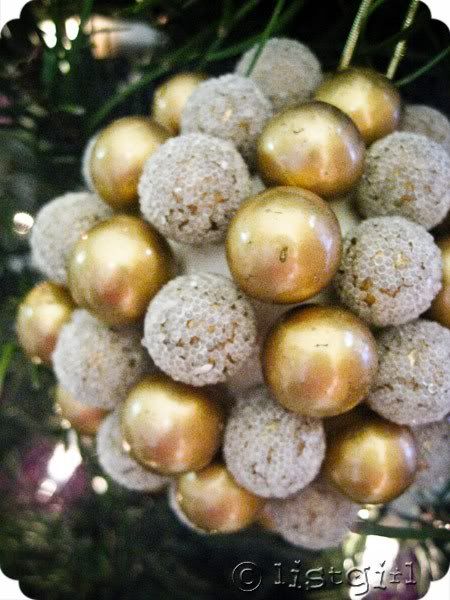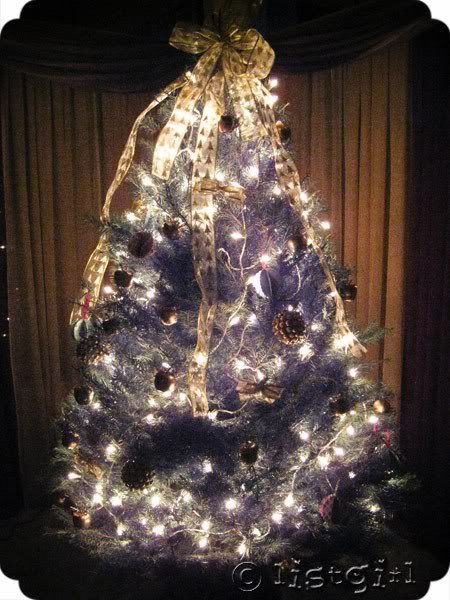 Lit up. Well, it's pretty cool to have my first real tree! But... I think we're going to get a pre-lit fakie next year.