Yesterday I got the awesome exciting news that I was picked the
Pixel Gypsy Designs Elite Scrapper for November
, based on my nominated layout "
What Christmas Means to Me
".
PenScrappers.com
. They're giving away several prizes, one of which is a
Wacom Bamboo Fun tablet
, which I would LOVE to win! So if you have time, I would appreciate it so much if you could go to the website and vote for my layouts! Just click on the images below and click on the "Vote For It!" graphic on the upper right corner. This one in the "Holidays" category:
These two in the "Sports" category:
This one in the "Vacation" category: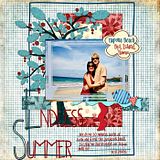 This one in the "Family" category:
Thanks so much for voting for my layouts. You have my eternal gratitude! I also wanted to let you all know that The Digi Dares is coming back on Friday 12/12 with a brand-new site design and challenge!
To make sure you get all the info, sign up for the
Digi Dares Facebook Group
!! A couple more pages I created this past week: This first one was for the
December Songbird Avenue kit "Jolly Holidays"
by Emily Merritt, Jan Crowley, and Meredith Fenwick. All proceeds will benefit the American Diabetes Association.
A Heartfelt Christmas
" by Michelle Coleman @ Little Dreamer Designs.