Last Saturday morning we went running at our usual running spot on the coast of Encinitas. The sky was especially blue, it was so beautiful. It reminded us of when we first moved to San Diego in December 1999. We were so amazed at the warm sun and the blue skies. I couldn't help but take some photo stops while I ran.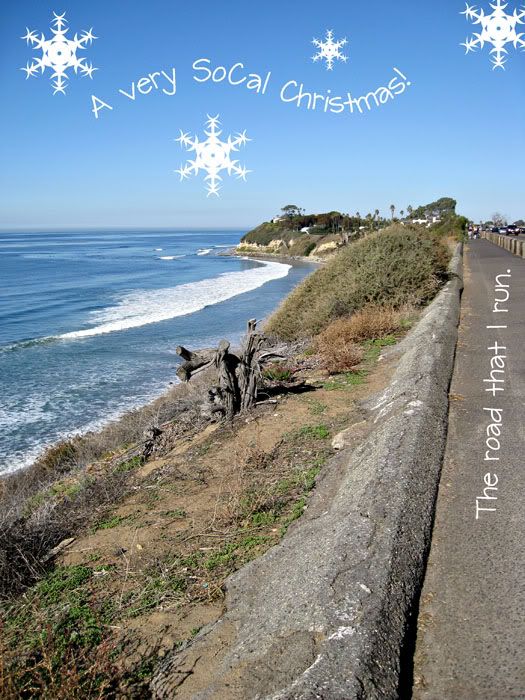 The view was absolutely beautiful. I was motivated to run because of how happy my heart felt running in the midst of God's majestic creations.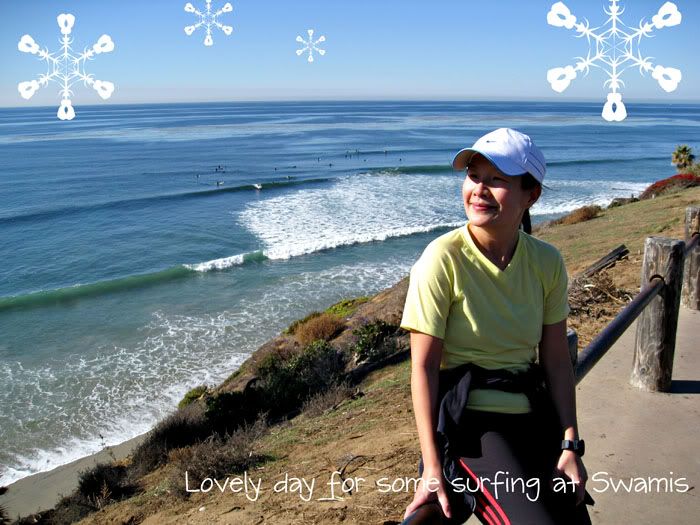 At the end of my route, at the intersection of Canterbury and Highway 101, I saw this statue decorated with a santa hat.
Afterwards, we went to have brunch at Beach City Cafe, our favorite after-run joint in Encinitas. I had Huevos Rancheros and fried potatoes, while Todd had carne asada and fish tacos. Yum yum!