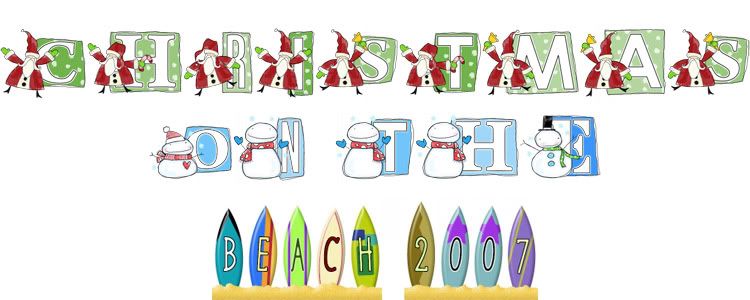 Finally today is Christmas Day! As per our tradition, we always go to the beach on Christmas Day. We've been doing that since 1999 when we first moved to San Diego. We were unable to do it last year because my mom was really sick already. That was the only year we missed Christmas On The Beach.
So this morning we packed up and left our hotel around 10:30 AM. We drove down the I-5 freeway down to Carlsbad, but didn't see hardly any restaurants open there. We got back on the I-5 south and headed to Encinitas. We had lunch at the St. Tropez Bakery & Bistro, which was open, surprisingly. It was crowded, so we had to wait in line to order. I had eggs florentine, potatoes, mixed fruit cup, and decaf coffee. Todd had a chicken caesar salad. We both like our food. We also shared a neopolitan custard cake, and got an oatmeal chocolate chip cookie to take with us.
After lunch, we drove down to Swami's for Christmas on the Beach. First we took a picture of ourselves with Todd's long arm: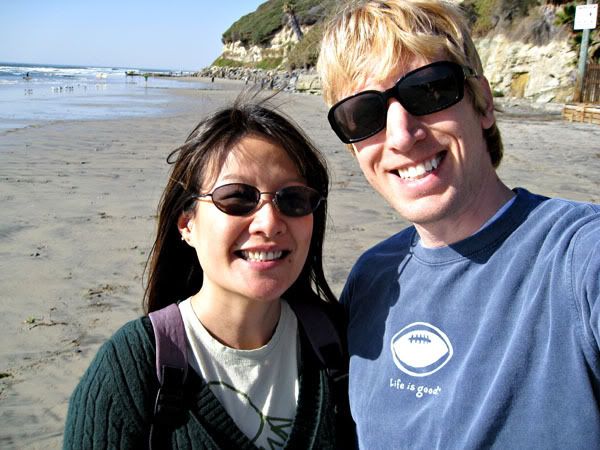 Then we asked this goofy older couple to take our picture, and the guy made us pose for different pictures, of which this was one of them:
Merry Christmas from our house (beach, in this case) to yours!