Boy I am exhausted! Tonight I just realized that Mondays in January have been exhausting for me. I go to work all day. Then I get home and wolf down a dinner. Then I head to swim class at 7:05pm. I get home around 8:10pm and then shower and get ready for bed. Then I blog my layout and template for the week. It has been very tiring, I can't believe I survived it. This is my last swim class on a Monday so hopefully things will go smoother from now on.
I had a really fun time doing my template and layout this week. I've enjoyed getting back into scrapping regularly, but it's been hard to get back into the groove. I think I'm finally starting to get there.
New 52 | Week 4: Fitness Calendar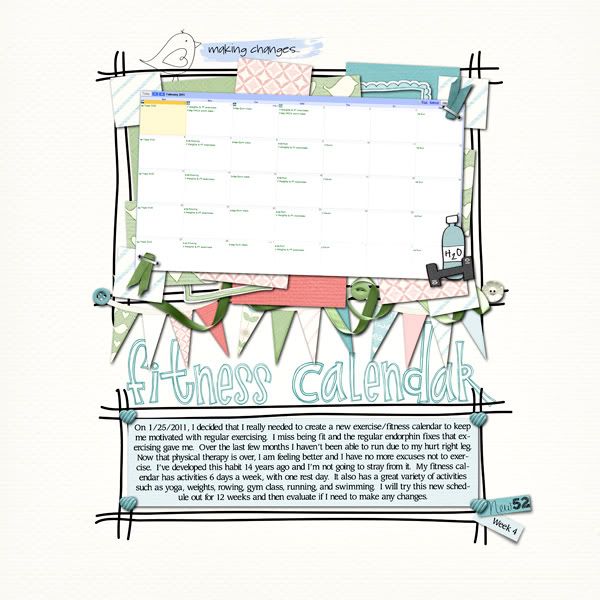 Credits:
New 52: Template #4
by me, Listgirl Designs by Christine Newman. Tweet Heart and
New You
by Pixel Gypsy @ The Digi Chick. Jellybean Toes Alphabet by CD Muckosky @ Little Dreamer Designs. ("Tweet Heart" is actually being released this Thursday, so consider this layout a sneak peek at it! You can go to
the Pixel Gypsy blog
and comment for a chance to win the kit!)
And here's the template, available for just $1 in my personal store,
Listgirl Designs
.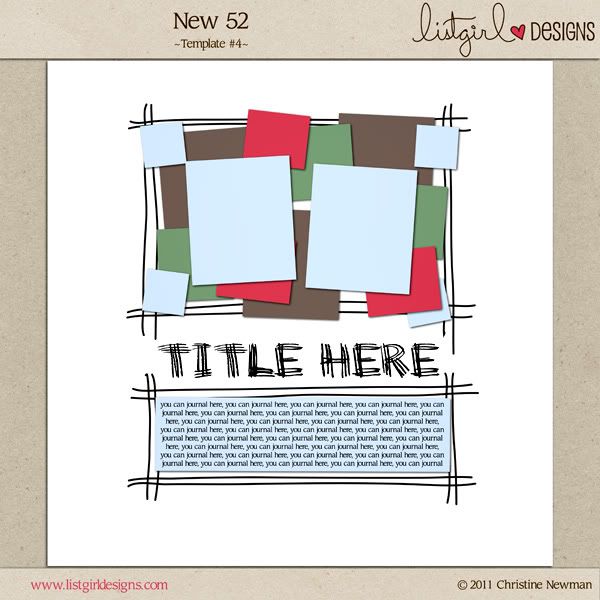 I've packaged up
New 52: Templates #1-4
as a set and put it into
my store
at Little Dreamer Designs.
It's on sale for 20% off through Thursday. And if you're a Listgirl Designs
newsletter subscriber
, you will receive an extra 10% off coupon code for it in the newsletter that I'm sending out tomorrow.
If you wish to buy the templates individually, they are all available in my personal store at
Listgirl Designs
.