Which equates to two of my favorite things!
This weekend went by so fast. Todd spent a lot of his time yesterday and today installing our whole house water softener. He was quite an excellent plumber (without the butt crack showing). I'm so proud of him! There were roadblocks along the way though. I'm sure the whole saga will be on
his blog
soon.
I spent the weekend designing, packaging, getting my products into my stores, and scrapping. It is amazing the amount of administrative time it takes to get my digi products into my stores. Kind of annoying actually. I'd much rather be designing than doing that stuff. But all that is necessary, so I do it.
So, let's get to the food first, shall we?
This morning I made lemon scones. Before you get all excited and think I made them from scratch, I didn't. I used a mix from World Market. All you have to do is add water and mix with a spoon.
Then spread the mix into twelve lumps on the cookie sheet.
Then in the oven for 15 minutes at 350 degrees.
They were rather delicious!
I ate them with fresh roasted coffee from our neighbor Fred next door. Perfect breakfast!
Then tonight for dinner, Todd made
Crisp Salmon with Lemony Spinach and Potatoes
.
It's one of our favorite salmon recipes, so click on the link above for the recipe if you're interested. :)
Now for the layouts. First, I want to show you a couple more layouts made with my
Snap! mini kit
freebie that I made for the Little Dreamer Designs Apprentice Program.
By
Tracey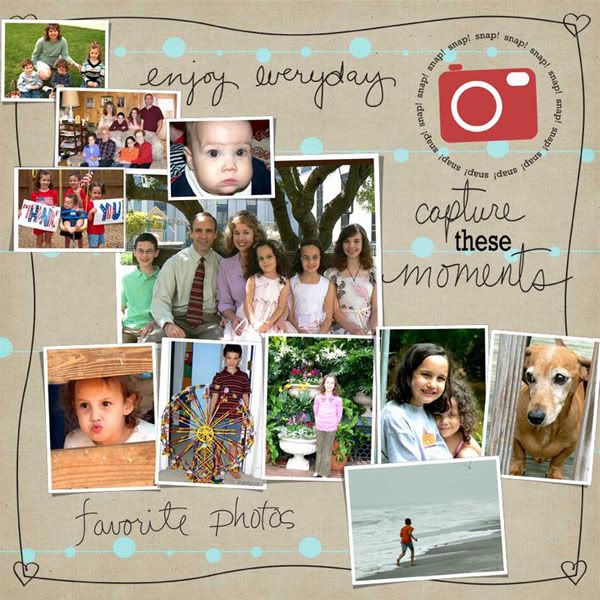 Also used template by Simply Yin.
By
Amy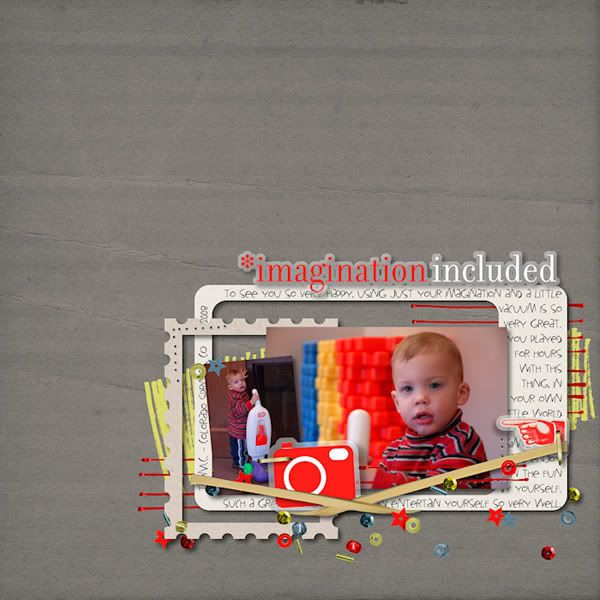 Also used Creator Kit by One Little Bird, and paint by CD Muckosky.
I love these! If you've created a layout with my Snap! mini kit, you can let me know by leaving a link in the comments on this blog.
Ok, now for my own layouts.
This first one was inspired by the lyrics to Jack Johnson's song, "Better Together".
Credits:
For The Birds
kit by One Little Bird @ Catscrap; Template Set #11: Corner Blocks by me, being released tomorrow night!
This second one I just finished tonight. It's called "Then and Now" and it's about Todd and I being together for twenty years.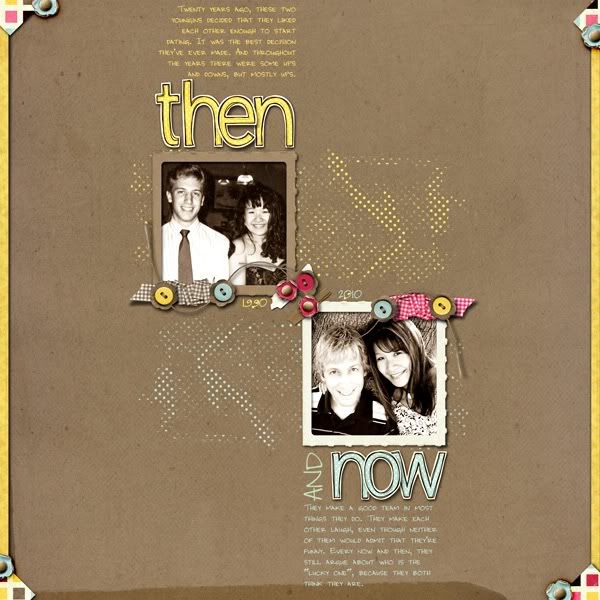 Credits:
Remember Me Papers
,
Remember Me Elements
, and
Sweetie Pie Alphas
by Designs by Lili @ The Lilypad.
That's all for tonight! I'm kinda bummed it's back to work tomorrow!