Last week Todd and I got to take a day off work and enjoy a staycation here in San Diego. We decided to check out a seafood restaurant called
Blue Water Seafood
, down on India Street, close to the airport. The parking meters on the street were only good for 30 min max, so Todd had to go refill the meter. The food was decent, but in my opinion not as good as our favorite Point Loma Seafood.
I had a soft-shell crab sandwich.
Todd had some kind of fish sandwich, maybe halibut. I can't remember. This is what happens when I don't blog right away, LOL.
And we shared some onion rings, which were only okay. We left a bunch behind.
After lunch, we went to Old Town State Park to hang out and read. We both brought our electronic readers and some lounge chairs. Todd got some taffy from the old time candy store inside Old Town. I was looking forward to reading a book on my Sony Reader, until I whipped it out and it wasn't charged. I guess it loses its charge even if you don't use it. So I took a brief nap while Todd read on his Kindle. Then we stopped by Temecula Olive Oil Company and picked up some garlic infused olive oil.
Some sights at Old Town.
After Old Town, we decided to go see "Toy Story 3". Todd had written down the movie times. We got to the theatre and it turned out that the movie time he had written down was a 3D showing. I don't do 3D. I throw up at 3D. Plus it cost like $5 more per person to watch it in 3D. It would be a long wait until the next non-3D showing, so we left.
We had a fun day off spending time with each other, even though some things didn't go our way. I guess that's how things go sometimes. :)
Have you checked out this month's Daily Digi Digi File yet? My friend (and I CT for her) Dysfunctional Design by Ami Collofello is in the
Digi Files #20
in August at The Daily Digi. Here's her contribution to the Digi Files this month.
Mid Mod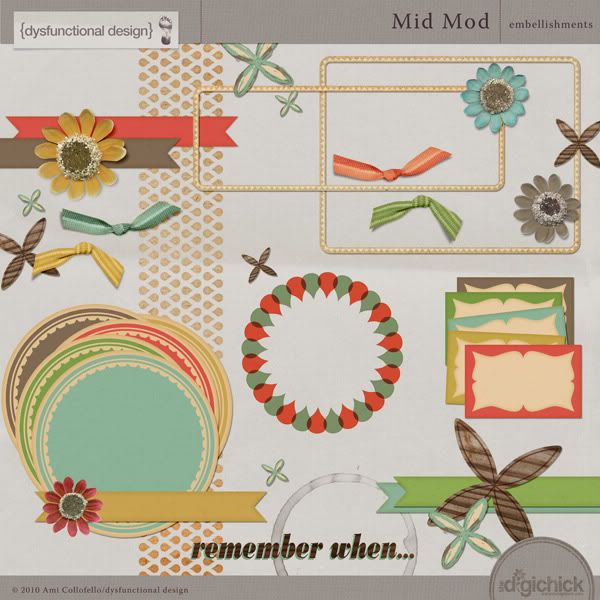 And here's the layout I made using Mid Mod.
Also used Template Set #13: Round N Round by me, found
here
.
You can read Ami's feature at the Daily Digi
here
.
You can get Mid Mod + contributions by six other designers when you purchase The Digi Files #20
here
! Good deal!