Those tricky leprechauns have been busy! They have hidden a
secret sale code
to save you a little green! Find the code and SAVE 30% on your entire order, Today Only at Little Dreamer Designs! Yes, the entire store!
Ha ha, I didn't know about it, so I wondered why my order emails were coming through with different prices.
But something I did know is that I put this item up for $1 Weds today.
Template Set #5: Rays All Around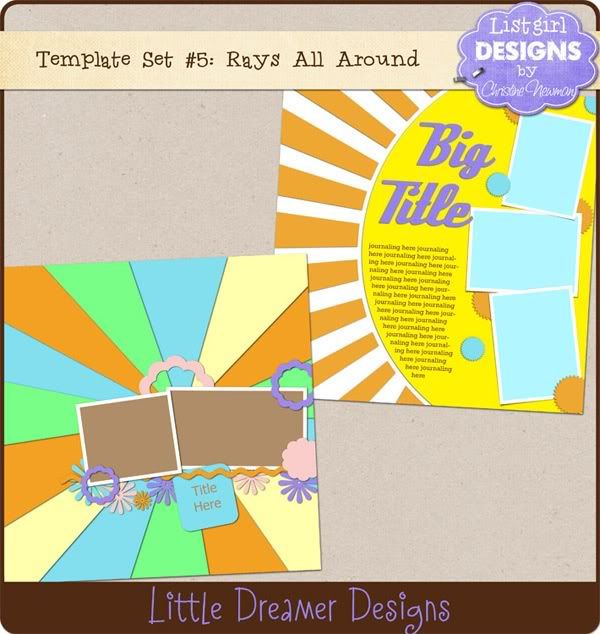 Do the math with the hidden 30% off code in the store. GREAT deal huh?