My friend Sherrie Piegdon (
the Pixel Gypsy
) is running a challenge on her blog. This time it is to Twist-a-Lift one of my pages!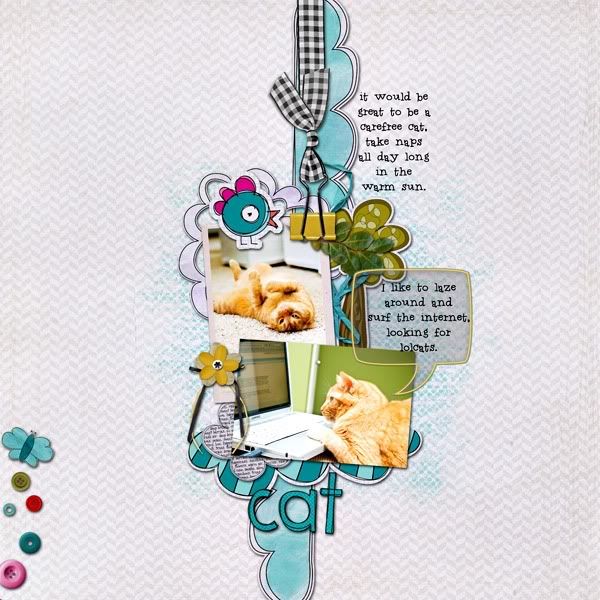 You can find out the details and deadline
here
, as well as link up your layout to participate. Sherrie will pick a winner on April 7th. Plenty of time to participate! I am the prize sponsor for this challenge, which means if Sherrie picks you, you win a product of your choice from
my store
! Yaaaaaay! So go check it out and twista-a-lift!
Today we did not run with our running club, because it was a trail run and we're not fans of trail runs, plus Todd is in a race tomorrow and we didn't want him to run too much today. So we headed to Miramar Lake around 9am and I ran and Todd rollerbladed. It was already sunny and around 80 degrees at 9am today, which is quite unusual for this time of the year. I don't like running in the sun but I powered through it anyways! It wasn't too bad.
Location: Miramar Lake
Distance: 5.00 miles
Time: 54:40
Avg pace/mile: 10:55
Calories: 498
We came home and showered, then headed out to In-N-Out Burger for lunch. That place was packed at lunch today! We decided to get it to go, because there were no seating left and lots of people waiting for seats already. Even the drive-through was a long line. We love our In-N-Out Burgers here in SoCal! :p
Todd has made homemade bread twice now. Each time yielded several loaves. If you want to see photos and recipe, go
here
to Todd's blog to check it out!