One Little Bird has a new kit called "
Vagabond
" at her shop in Osraps. It's an awesome kit for travel pages! It's one of my favorite Peppermint kits to date.
My layout using Vagabond: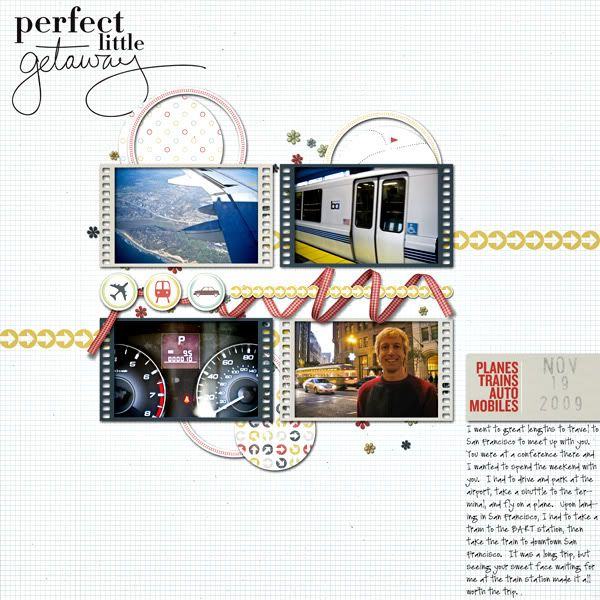 Also used date stamps by Amber Clegg.
Journaling: I went to great lengths to travel to San Francisco to meet up with you. You were at a conference there and I wanted to spend the weekend with you. I had to drive and park at the airport, take a shuttle to the terminal, and fly on a plane. Upon landing in San Francisco, I had to take a tram to the BART station, then take the train to downtown San Francisco. It was a long trip, but seeing your sweet face waiting for me at the train station made it all worth the trip.