We had nothing planned for today. After getting back at 11 PM last night from the stargazing tour, we were not about to get up at 6 AM for a volcano tour, so that's tomorrow! However, somehow I still got up pretty early, but I decided to let Todd sleep in, and pilfered his computer. I found the web-based Yahoo chat, and played on the internet. When Todd came out, breakfast was cereal, papaya, and popcorn on the lanai. Now this is the way to surf the internet!
After Todd's turn on the internet we took another visit to Lava Java, this time just to have coffee and a latte. We apparently didn't sleep enough because when we got back naps were had on the couch. We decided to make it a shopping day, especially since the weather was overcast. But first, we fueled up at
Kona Brewing Co
., where we had some fantastic pizza. Good thing we went back there!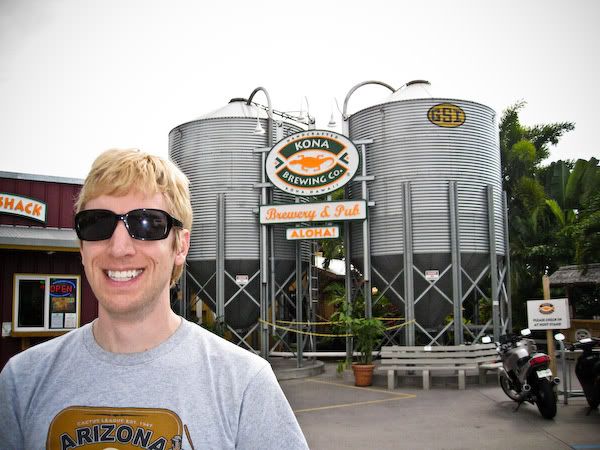 Our pizza was pepperoni, parmesean sausage, roasted garlic, wild mushrooms and jalapeno.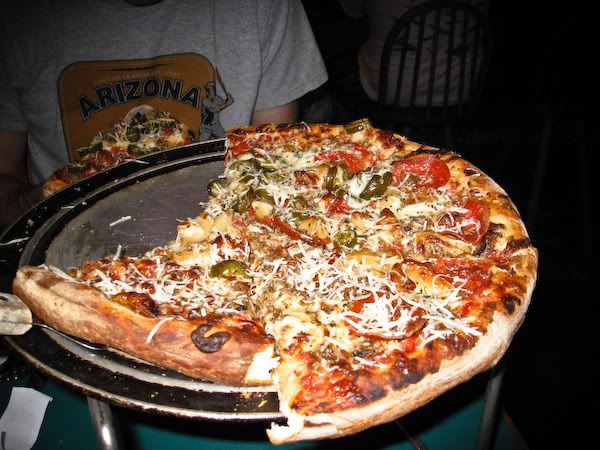 The tomato sauce was fantastic. The whole pizza was so great.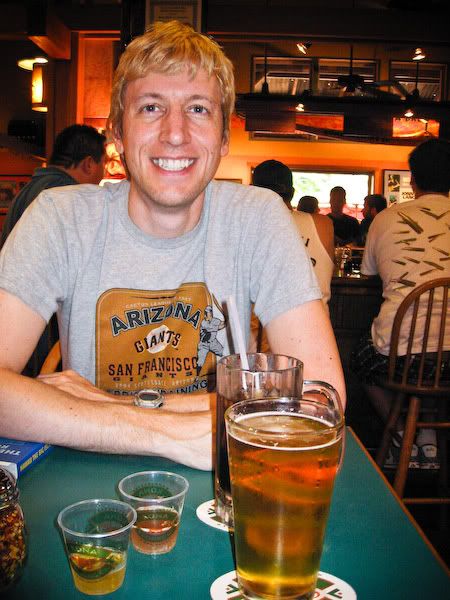 Christine decided to try a
Duke's Blonde Ale
since we were in a brewery. Plus the waitress said it was the most un-bitter beer that they had. That experiment was not entirely successful. The bitter beer face still showed up.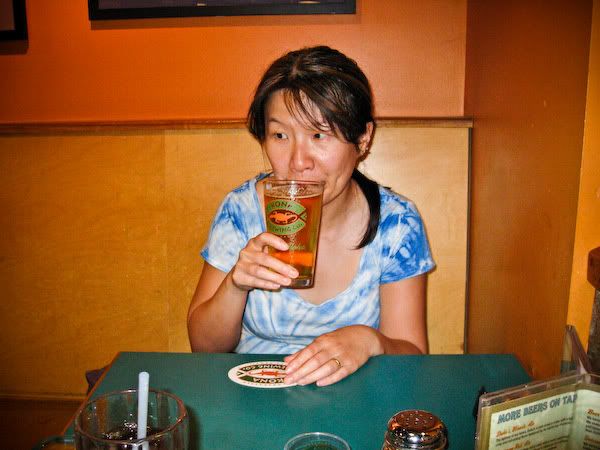 Then we headed out to Wal Mart to get souvenirs and Christmas presents. The rains began making our decision not to sightsee a good one. Next we stopped by the Kona Coffee and Tea company to look for more gifts. We didn't find any but did notice that our neighbors, Fred and Annie had been there and signed the guest book. So we made sure to sign on the opposite page from them, so that you could see both our signatures on the page. Next stop was
Hilo Hattie
where the only interesting item we found was a mug. Hilo Hattie just isn't the same when there's one in downtown San Diego. And it's pricier than Wal-Mart. Shopping pooped us out! We didn't know why we were so lethargic until Thursday, when we saw John & Greg, the couple who were on our Mauna Kea summit tour. They said they were tired the next day too, so we figured it might be due to the thin air the previous day. We came home, showered, and headed out to
Kenichi Pacific
in the Keauhou Shopping Center (where Drysdale's Two was), which is a Japanese fusion restaurant. Todd had Wasabi Potato crusted Mahi.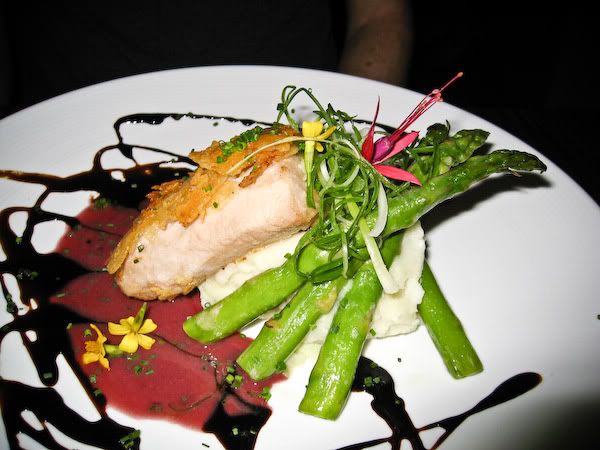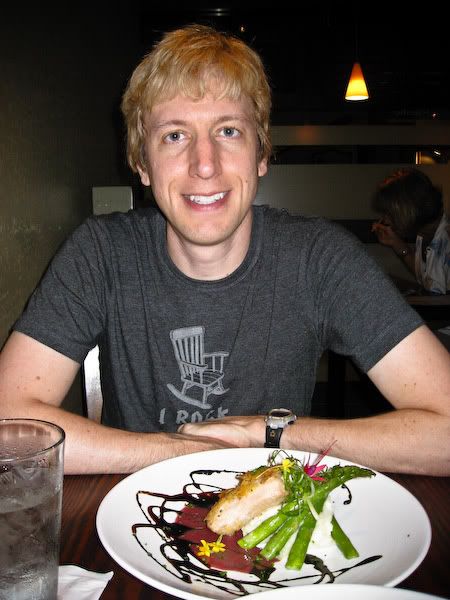 Christine had a mixed greens salad,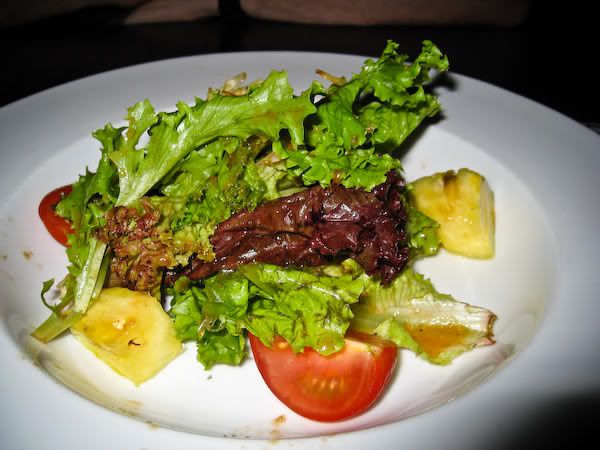 a soft-shell crab roll,
and we shared Tempura sweet potatoes. Then we had the delicious Molten Lava Cake, which we had to order 15 minutes ahead of time.
It had chocolate ice cream on top and rasperry and chocolate sauces on the side. Fantastic!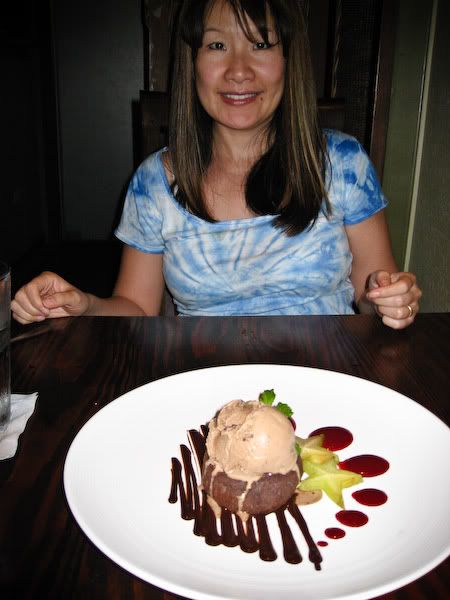 A parting shot in front of Kenichi Pacific:
Then we stopped by Longs Drugs next door to get batteries for the Canon S2 IS. Our rechargeable batteries were unacceptable as they last only half a day. We went to bed around 10 PM, since we had an early wake up on Thursday.