Hello Monday! I've had quite a busy weekend getting all my ducks in a row. :)
I'm finally ready to make the announcement of where you can find my designs come April 1st!

I'm so excited to let you know that my digital designs will be available April 1st at
Mscraps
AND Digital Dandelions! Mscraps stands for Memory Scraps and is a store started by Joyce Paul a little over a year ago. Digital Dandelions is a brand-new store started by
Leora Sanford
and her brother and sister-in-law. It will be opening on April 1st! Both stores are full of amazing and inspiring artists and I'm beyond honored to be joining them. :)
Leora announced the Digital Dandelions artists yesterday on the
Digital Dandelions Facebook fan page
.
See the bottom row? That's me!
I have some new products coming out on April 1st called "Just The Way You Are". Here is a sneak peek at them.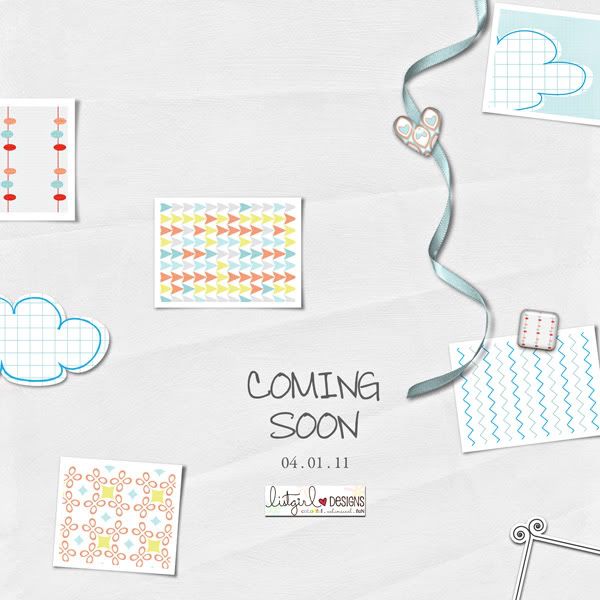 The best part? You can enter for your chance to win this digital kit by leaving a comment below by Thursday, March 31st at 6pm PDT (3pm EDT). You can improve your odds of winning by posting about this giveaway on Twitter, on Facebook, or on your blog. Be sure to come back here and post links in the comments section (please post as a new comment each time) so every entry counts towards your chances to win.
*** contest now closed ***
I will pick a random winner and announce it on Friday, April 1st, along with the debut of Just The Way You Are!
Oh, and before I forget... Be sure to subscribe to my spiffy
newsletter
, because the April 1st edition will contain a limited time exclusive subscriber freebie that's an add-on to my new kit Just The Way You Are. Not yet a Listgirl Designs newsletter subscriber? You can subscribe
here
!