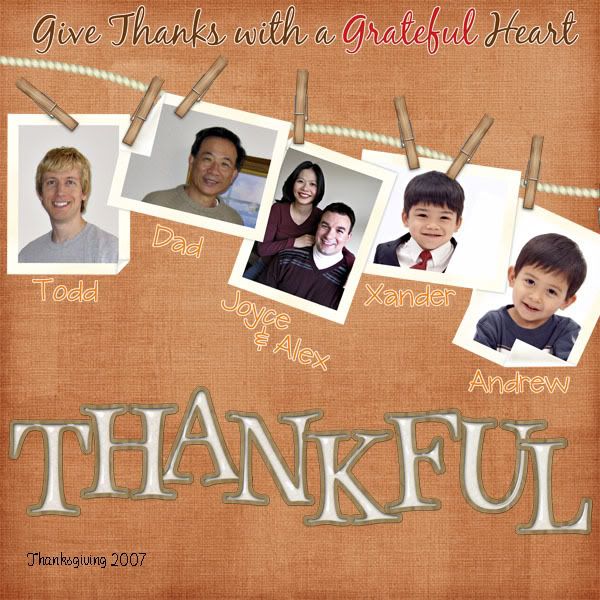 We spent the week before Thanksgiving in Dallas at my sister's house. Due to schedule coordinating issues, we decided that the week before Thanksgiving worked better for everyone. The bonus is that the airfare was cheaper than going the week of Thanksgiving, and the airport wasn't as crowded. All good things!
I loved spending time with Joyce, Alex, my nephews Xander and Andrew. I love spending time with my Dad too, but I can see him on any weekend! We got to stay at their house and watch them be themselves in their own environment, which was very cool. They always used to come to California to see us, so this was definitely a nice change.
We got there Thursday night (11/15) around 9 PM. Alex picked us up from the airport. The drive back to the house took about 45 minutes. Once there, everyone else was sleeping already, so we chatted a bit with Joyce and Alex, then we went to bed early.
The next day we hung out around the house until lunch time. We had lunch at a Mexican place called La Posada. It was alright, not totally authentic. But the service was really good. I had just a single crispy taco with rice and beans. After lunch, we hit Wal-Mart. We got some groceries so that Todd can make his famous chili for dinner. Needless to say, it was delicious and everyone liked it except for Alex, who is a "beanist". He doesn't like the texture of beans.
On Saturday, Joyce went to pick up our turkey meal at Tom Thumb. We had a turkey, mashed potatoes, stuffing, gravy, cranberry sauce, yams, rolls, green bean casserole, and pumpkin pie. It was all so delicious!
Saturday was also the annual rivalry game between the OSU Buckeyes and the Michigan Wolverines. So we all watched the game while enjoying our Thanksgiving dinner and togetherness. We were all so excited when the Buckeyes beat Michigan 14-3 and secured a spot in the Rose Bowl by winning the Big Ten conference!
As for the actual Thanksgiving day, we spent it at home with just me and Todd. We really enjoyed our own non-traditional Thanksgiving meal of chicken corn chowder, balsamic butter asparagus, and pear crisp with ice cream for dessert.
Well, before all the eating started on Thanksgiving Day, we got up early at 6:15 am and headed to Balboa Park to run the
Father Joe's Thanksgiving Day 5k Run
. The start was at 8:00 am, but we had to get there prior to the start so we could pick up our race shirts. I did okay. Not my best, but I hadn't been running regularly for a few weeks. It's easy to get out of shape! I have been doing more weights though, so at least I feel more toned. The race was fun, and afterwards we sat by the Organ Pavilion in Balboa Park and listened to live music and ate some refreshments that the race organizers provided. It felt good to run for a good cause on Thanksgiving Day. Especially since we're so blessed.
I did miss my mom this Thanksgiving. I kept remembering last Thanksgiving when we thought she was in remission. My parents had invited a bunch of neighbors, coworkers, and friends over for dinner. It was really awesome. Needless to say, I still miss her lots. I keep having dreams that she was dying and we were trying to help her. Those dreams are full of anxiety, just like when it was happening in real life. You just feel so helpless. I wake up all sweaty and uneasy. I hope those dreams go away some day. I hope I have one of those dreams where she smiles at me from heaven and tells me how great it is.