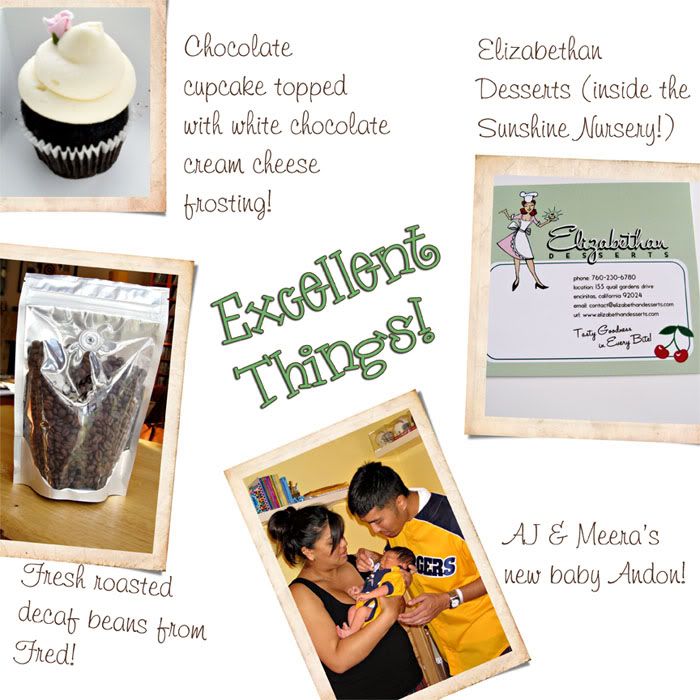 Last Thursday (11/8) we brought dinner to AJ & Meera's house. They had just come home from the hospital with their new baby Andon the night before. We ate with them and it was so much fun to see Andon and to watch them take care of him. What a blessing for them! On Saturday our beloved Buckeyes lost 28-21 to the Illinois Illini. It was a shock. Now they're no longer undefeated and no longer #1! :( But this Saturday will be the Big Game between Ohio State and Michigan, so we're still very excited to watch it. Speaking of watching TV... last Sunday (11/11) we finally joined the Hi-Def world and got HDTV through
Dish Network
. We already had Dish before, but we didn't have the HD receivers and the HD dish on the roof. The installation guy came and put the mega-dish on the roof and he brought us two HD DVR's! Can't wait to watch my favorite shows in HD! I've been loving the "
Planet Earth
" series on
Discovery Channel
. It is SO excellent in HD! This past Sunday, we went to Bon Jiorno's in Del Mar for a pizza lunch. They have thin crust NY style pizza and it's yummy. Then we walked around the coast in Encinitas and enjoyed the low tide. Then we drove to
Elizabethan Desserts
in Encinitas. But it was very difficult to find it, because it is located inside the
Sunshine Gardens Nursery
, a place that sells plants/flowers! How random! Then on Sunday night, our next door neighbor Fred brought over a bag of his fresh roasted coffee beans. DECAF especially for me! I was so excited on Monday morning to crack open the bag and grind the beans and then put them into the coffee maker. I can't have caffeine now, so it was really nice of Fred to roast some decaf beans for me! The last few days both Todd and I have been battling a slight cold. We're not sure how we got it, or if it's even a cold. We both started out with a sore throat, then some congestion in the nose/sinus area. I wonder if it's allergies or reactions to the stuff in the air caused by the October wildfires.