It's been raining almost this whole weekend. Yesterday morning we went running at the beach, during the only non-raining hours! It actually was pretty nice when we went. We ran our usual route for half an hour, then we went to Bongiorno's in Solana Beach for a pizza lunch. I LOVE Bongiornos! We love it so much that we've been going there once a week for like 4 weeks now. It's NY style pizza and the crust is all thin and crispy, and the mozzerella cheese is totally fresh. The toppings are great too. I wish I could eat one now! :) Then last night Todd and I went to eat dinner in Hillcrest, because he wanted to go to
Bread & Cie
to pick up his birthday brownies that his sister Amy "sent" him. We got there around 6:15 pm, and they were closed already! They must have changed their hours because before they used to be open until 7 pm! Todd was crushed that he couldn't get his birthday brownies. Then we went to eat dinner at Mama's Lebanese Deli on Alabama Street in North Park. But guess what? They were closed TOO! On a Saturday night?! We were sad, but we ended up eating at a philly cheesesteak place down the street. It was pretty good, and the owner seemed to have a lot of regulars. I got our photos from
Melissa Koehler
, and they're
really
gorgeous! They were really good to begin with, but after she processed them, they took on a life of their own. I really enjoy looking at them. I've already scrapped a few pages with them because I was so excited to get them. And we were chatting via email a couple of days ago, and I found out she's a Christian too! I was so excited and happy. Also, I got 46 of my 12x12 digital scrapbooking layouts printed at ScrapbookPictures.com! They're having a sale through the end of February and the prices are really good at $2.49 each, and shipping is just $2 no matter how much you order! I can't wait to get them and put them into my 12x12 albums! Here are a couple of pages Idid this weekend using Melissa Koehler's photos of us.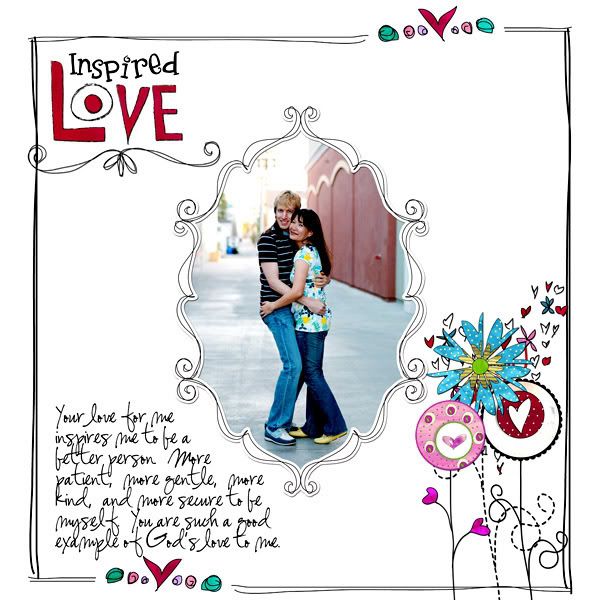 Full credits can be seen
here
.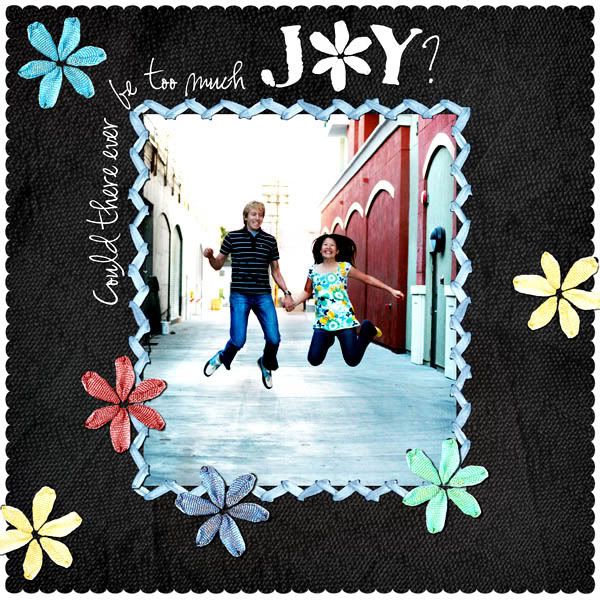 Full credits can be seen here.