The Chargers lost to the New England Patriots today! :( They were big underdogs and not many people gave them a chance to win, especially with all the injuries. But we were still disappointed. Hopefully they'll get even better next year. I never expected them to go this far this season, especially with the 1-3 start, so I am very satisfied with how far the Chargers went this season. It's just hard when they were so close to going to the Super Bowl. Yesterday we had a photo session with
Melissa Koehler
. She had asked for volunteers to do some creative shots and I volunteered myself and Todd. She was SO nice and so fun to work with! Here is the link to her blog that shows some of the
photos she took
. They're so colorful and the lighting is really cool. Here's a new page I did tonight. I'm still participating in the page a day challenge over at Big Picture Scrapbooking.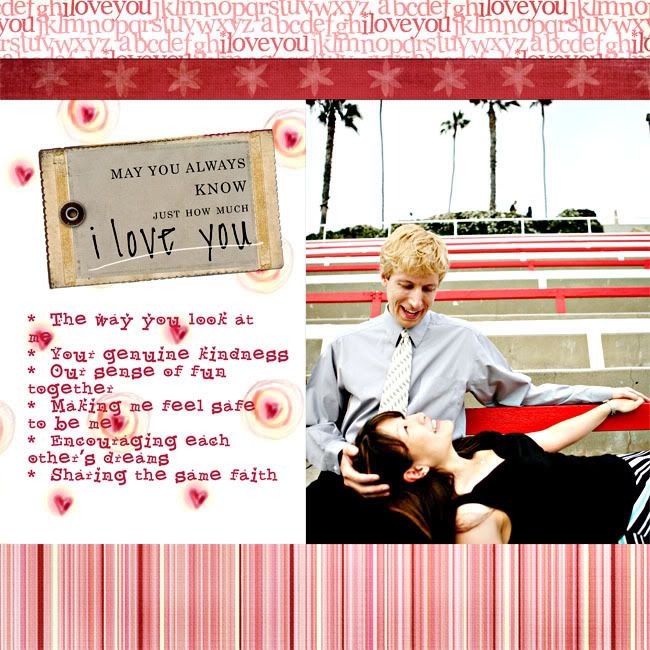 Photo above taken by Tara Whitney
Also yesterday, I ran 5 miles at Miramar Lake! I haven't run there for a few weeks, and I haven't run 5 miles in a long time. I was so happy and proud that I could still do it and it was actually pretty easy. I ran at a slower pace and was able to feel pretty easy-going the entire time.